ISIS issues threat against Brits' favorite Spanish holiday destinations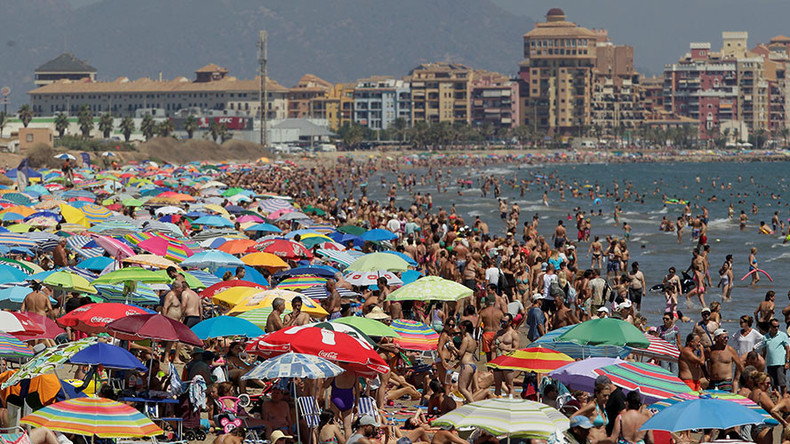 Islamic State (IS, formerly ISIS/ISIL) supporters have issued "direct threats" against Spanish tourist hot spots where millions of Brits are expected to holiday this year, it has been reported.
According to the Express, a Spanish government report claims "ISIS has been publishing in Spanish, which means an increase in the risk of its influence on radicals living in our country."
Last summer IS "launched a campaign to hire Spanish translators, which suggests a growing interest in attracting Spanish-speaking foreign fighters," says the report, which sourced material from the IS-linked Wafa Media Foundation.
In July last year, the outlet encouraged followers to target Spanish people. Wafa reportedly also urged people living in Morocco, Tunisia, Mauritania and Libya to attack Spanish citizens.
Now counter-terrorism forces in Spain have warned about an "increase in allusions to our country" in recent texts, videos and propaganda produced by IS.
One 14-minute video, called "The path of the righteous parents," is subtitled in Spanish and focuses on attracting new recruits. Another photo released shows a jihadist waving a black IS flag as they stamp on a Spanish one.
The terrorists have been writing in Spanish and even analyzed Spain's election results, sparking concerns some of the propaganda material may have been written by Spanish citizens.
IS has seen a decline in Syria and Iraq as the international coalition closes in on it. The report says this decline could actually see an increase of terrorist attacks in Europe.
"A stronger Al-Qaeda that tries to regain the leadership lost to Daesh [IS] with attacks on European soil is a very likely scenario," it says.
Spain remains at level four of the anti-terrorism alert – the second-highest on a scale of five and the same ranking as the UK.
The 2004 Madrid train bombings which saw coordinated attacks on the city's train system killed 192 people and injured around 2,000.
The official investigation by the Spanish judiciary found the attacks were directed by an Al-Qaeda-inspired terrorist cell.
You can share this story on social media: