Rock blocked: Gibraltar police car speeds onto runway to stop RAF plane from taking off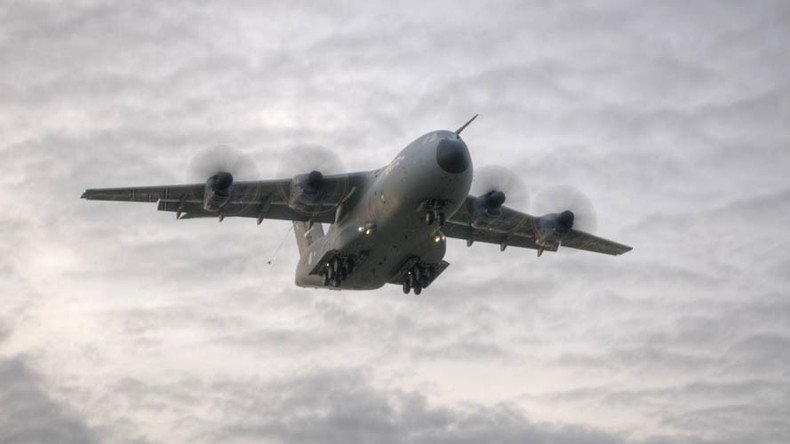 Royal Gibraltar Police (RGP) used a car to block an RAF plane from leaving the runway in order to arrest a member of the military.
Reports indicate a Ministry of Defence (MoD) vehicle had tried to block the police car from entering the runway.
The incident ended with an unidentified member of the services being removed from the plane along with their equipment after a two-hour standoff.
The bizarre situation caused substantial delays for other passengers waiting to leave the British Overseas Territory known as The Rock. The Daily Mail reports that the incident was due to a diplomatic row over a sex offense allegation.
While the Ministry of Defence would not comment on the nature of the offense, it told the Mail: "We can confirm that an incident occurred at the airfield that necessitated an unscheduled closure of Winston Churchill Avenue in Gibraltar."
The Gibraltar government told the Daily Star: "A law enforcement operation being carried out by the Royal Gibraltar Police caused an aircraft to be prevented from taking off and subsequently other aircraft to be delayed in their approach to Gibraltar."
The English-language Spanish newspaper Olive Press quoted a source who said that the offense will come out eventually, "but the Ministry of Defence had better come out and say something."
"This will be too big for the MoD. It has caused huge delays of aircraft being able to fly. If the RGP stops an MoD aircraft from taking off it is something very big."
The RGP has authority over any offenses carried out in Gibraltar.
You can share this story on social media: