Cannibalistic murderer who tried to dissolve body of cop in acid dies in prison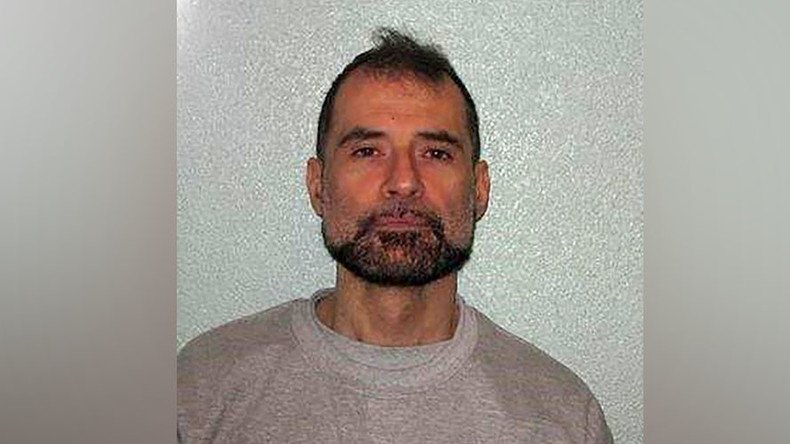 A banker who was jailed for killing a police officer and trying to dissolve his dismembered body in acid – in a bid to re-enact a plotline from the US TV drama 'Breaking Bad' – has died in prison.
Former Morgan Stanley employee Stefano Brizzi, from London, was sentenced last December to at least 24 years in prison for murdering Metropolitan police officer Gordon Semple.
The Ministry of Justice (MoJ) confirmed Brizzi, 51, died in custody at HMP Belmarsh on Sunday, but did not indicate cause of death.
An independent investigation will be carried out by the Prisons and Probation Ombudsman.
Brizzi, an Italian national, met Semple on the gay dating app Grindr, where he invited the cop to his flat for a "hot, dirty, sleazy" party.
The banker had claimed Semple, 59, died during a "sex game gone wrong," but jurors did not believe him and found Brizzi guilty of murder by a majority of 10-2 after five days of deliberation.
During the trial, the court heard Brizzi had tried to eat his victim's flesh, although he denied trying to cannibalize parts of Semple by cooking and then biting into a rib.
However, at the sentencing the prosecution cited an expert odontologist, who confirmed Brizzi had in fact tried to eat the policeman's flesh.
The court heard Brizzi was a fan of the US TV show 'Breaking Bad', in which the main character Walter White dissolves the body of a rival drug dealer in a bath filled with acid.
In mitigation, Sallie Bennett-Jenkins QC told the court Brizzi had "absolutely no recollection" of the killing and blamed his crystal meth addiction.
The court was told Brizzi had lost his job as a result of his addiction and that he had gone to Crystal Meth Anonymous meetings, but upset people by wearing a Breaking Bad T-shirt.
In a statement, the MoJ said: "HMP Belmarsh prisoner Stefano Brizzi died in custody on Sunday.
"As with all deaths in custody there will be an independent investigation by the Prisons and Probation Ombudsman."
The MoJ said cause of death will be determined by a coroner. No date has been given for an inquest.
You can share this story on social media: