Holiday lettings used for 'pop-up brothels' with trafficked women across Britain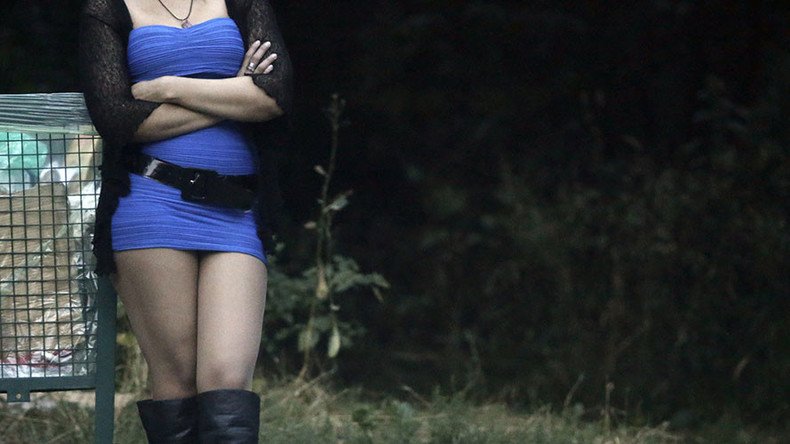 Police across Britain are cracking down on a growing trend of "pop-up brothels," where foreign prostitutes rent properties for a few days and then move on to avoid detection.
Swindon is the latest town to be targeted by the Eastern European gangs, said to be running the temporary brothels. Other such brothels have been reported in Manchester, Liverpool and Cornwall.
In Swindon, it's estimated up to 30 new brothels emerge every week. Wiltshire Police say as many as 40 sex workers, most of whom are Eastern European, are advertising their services in the town.
Police say the majority of those living a transient life have been trafficked from Poland and Romania.
"Many of these women move between addresses within the town as well as outside of it," Detective Sergeant Chris Hitchcock of Wiltshire Police said.
"Of these 40, we estimate they populate 20 to 30 brothels in short-term to medium-term rental properties."
He told the Telegraph the force was monitoring between 170 and 190 women in total involved in sex work in Swindon. The number of reports of suspected brothels there nearly doubled between 2014 and 2015.
Earlier this month, Devon and Cornwall police said they had discovered at least 14 of the brothels in the past six months in the seaside resort of Newquay, a popular destination for 'stag' and 'hen' (bachelor and bachelorette) parties.
Inspector Dave Meredith, Newquay's most senior police officer, told the newspaper his force expected to discover more pop-up brothels this summer.
"I've never known [a pop-up brothel] to stay more than seven days, usually quite a bit less.
"They move quickly, they book them online and advertise their services via the internet. Certainly you wouldn't see anything in the local papers or women touting for business in the street. It's all web-based."
Last year, police said hotels and guest houses in the Lake District were also being used as brothels, offering prostitutes during weekend stays.
The National Police Chiefs Council (NPCC) has said the issue of short-term brothels as properties rented online was widespread.
"We have seen an increase in the setup of pop-up brothels across a number of force areas. While this is relatively widespread, it is still an emerging issue and does not present consistently across the country.
"The reports from Newquay have raised new challenges as it is the first time that we have been made aware of holiday lettings being used locally in this way.
"We will be developing more intelligence to ensure we protect those who may be victims of slavery and sex trafficking."
In England and Wales, prostitution is legal. However, soliciting in public, pimping, and owning or managing a brothel are all crimes.
You can share this story on social media: