Robots could take 250,000 public sector jobs by 2030, think tank warns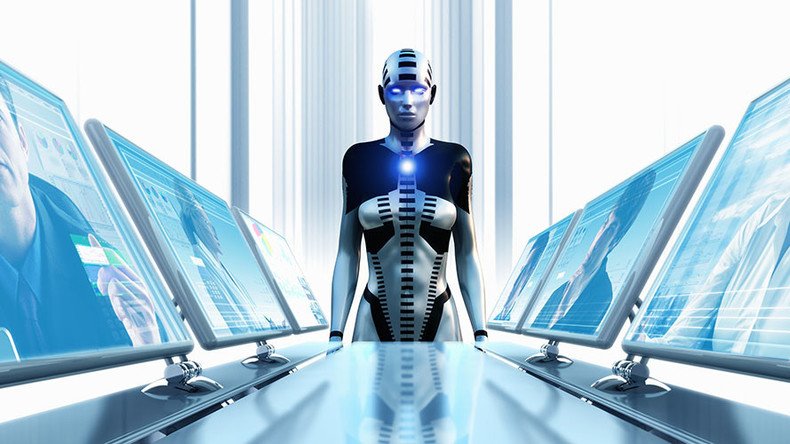 Robots could soon replace up to 90 percent of the British government's administrative staff, sparking fears of mass unemployment across the economy.
Thousands of civil servants could be given the ax over the next 13 years, potentially saving taxpayers billions of pounds, according to a report by pro-free market think tank Reform.
In the 'Work in Progress' report, the charity argues 250,000 public-sector workers could be replaced by smart machines and autonomous robots by 2030.
Reform also calls on the government to replace 90 percent of Whitehall's admin staff with "artificially intelligent (AI) chatbots," along with 90,000 NHS administrators and 24,000 GP receptionists.
"Such a rapid advance in the use of technology may seem controversial, and any job losses must be handled sensitively," report co-author Alexander Hitchcock said in a statement.
"But the result would be public services that are better, safer, smarter and more affordable."
The NHS is already trialing an AI chatbot to answer medical questions instead of the currently used non-emergency phone number 111.
Reform's report will add to fears the world is a facing fourth industrial revolution powered by AI which will result in unprecedented job losses.
A study published by Oxford University and consultancy firm Deloitte in October predicted there is a 77 percent probability Britain will lose 1.3 million "repetitive and predictable" administrative and operative jobs within 15 years.
More than 850,000 public sector jobs – including teachers, social workers and even police officers – could also be replaced by computer programs.
Parliament's Science Technology Committee warned last October the government is unprepared for the coming technological revolution.
Reform is a center-right and pro-free market think tank with close links to the Conservative Party. It was founded in 2001 by Nick Herbert, then-shadow justice secretary.
The charity is currently run by co-founder Andrew Haldenby, who previously worked in the Conservative Research Department.
You can share this story on social media: