Billions in 'illegal' British arms sales to Saudi Arabia under threat in High Court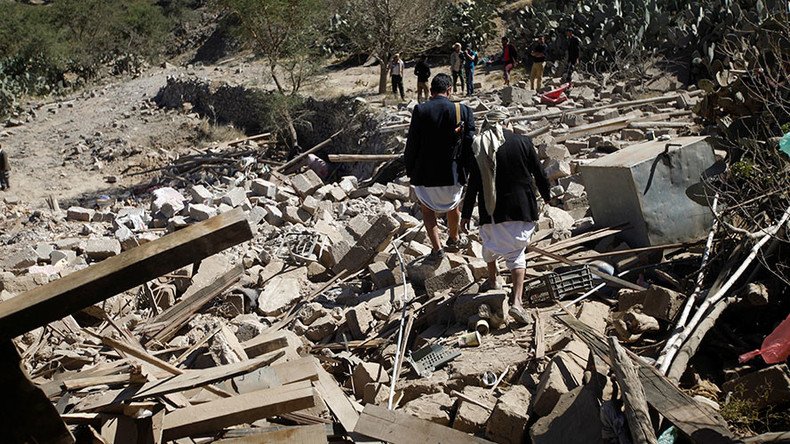 Britain's multibillion-pound arms trade with Saudi Arabia is illegal and should be stopped immediately, the High Court in London will be told in a case that has the potential to derail weapons sales to the Gulf state.
In a landmark judicial review on Tuesday, Campaign Against Arms Trade (CAAT), an NGO working towards the abolition of the international arms trade, will argue the exports are not compatible with UK and EU legislation.
The High Court case follows calls from campaign groups, led by CAAT, for the UK secretary of state for international trade to suspend all extant licenses and stop issuing further arms export licenses to Saudi Arabia while a full review takes place.
It is estimated the UK government has licensed more than £3.3 billion (US$4.1 billion) of arms sales to Saudi Arabia since its operations in Yemen began in 2015. It has supplied fighter jets, bombs and missiles.
According to the Independent, the UK government has admitted it does not make judgments over whether countries like Saudi Arabia have violated international humanitarian laws in specific cases before granting arms exports to them.
CAAT lawyers say the exported weapons are being used in airstrikes in Yemen, where the Saudi-led coalition is fighting against the Iran-backed regime that came to power in 2014.
"For nearly two years the government has refused to stop … despite overwhelming evidence that UK weapons are being used in violations of international humanitarian law,"CAAT said before the hearing.
More than 10,000 people have died since the conflict in Yemen descended into a full-scale civil war almost two years ago, according to the UN.
Several international organizations and many humanitarian NGOs have condemned the ongoing Saudi airstrikes against Yemen as unlawful, listing a number of violations of international humanitarian law including causing disproportionate harm to civilians and the destruction of cultural property.
Saudi Arabia says it is investigating whether it has carried out international human rights law violations.
British ministers say they try to come to an "overall judgment" that arms sold to a country will not be used to violate international humanitarian laws (IHL).
Tobias Ellwood, minister for the Middle East and Africa, said in a written statement to the Independent: "It is important to make clear that neither the [Ministry of Defence] nor the [Foreign Office] reaches a conclusion as to whether or not an IHL violation has taken place in relation to each and every incident of potential concern that comes to its attention.
"This would simply not be possible in conflicts to which the UK is not a party, as is the case in Yemen."
The High Court case will place all British weapon exports under close scrutiny and could have implications for sales to other countries as well as Saudi Arabia.
The case comes just days after a survey was released revealing that two-thirds of people in the UK oppose exporting arms to Saudi Arabia.
An Opinium poll of 2,000 adults, collected by CAAT, found 62 percent of them disagreed with the arms sales from the UK to the Middle Eastern nation, with only 11 percent supporting them.
You can share this story on social media: