Netanyahu invited to meet May at Downing St amid tensions over Israel's illegal settlements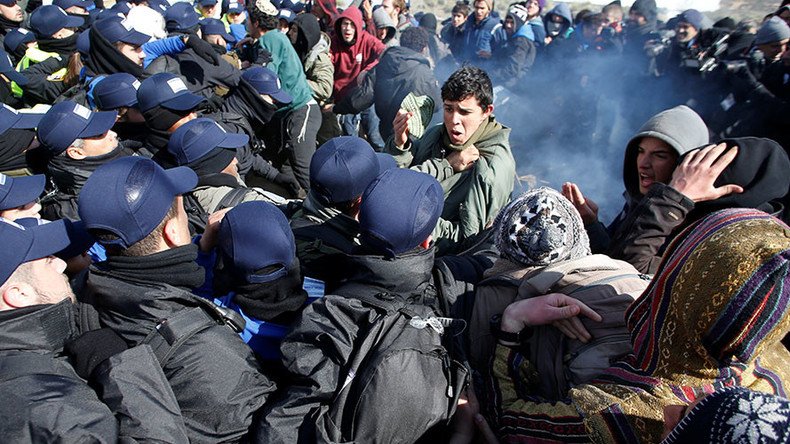 UK Prime Minister Theresa May will meet with her Israeli counterpart Benjamin Netanyahu months after Britain backed a UN Security Council resolution calling for an end to illegal settlement-building in the occupied West Bank.
The two leaders had been due to meet at the World Economic Forum in Davos, but Netanyahu canceled in protest at the UNSC vote.
May maintains she is a supporter of Israel. She told the Conservative Friends of Israel two months ago it is a "remarkable country," a "beacon of tolerance," and a "crucial ally," according to the Times.
Despite this, the two are likely to clash over Israel's continued settlement building in defiance of international law.
The Foreign Office on Wednesday issued a statement condemning Israeli plans to further expand settlements and build 3,000 homes in the occupied West Bank.
"The announcement of further settlement units in the West Bank is part of a growing trend which we condemn," said Middle East minister Tobias Ellwood.
"We have consistently been clear that settlements are illegal under international law, and not conducive to peace.
"This spike in settlement activity undermines trust and makes a two-state solution — with an Israel that is safe from terrorism and a Palestinian state that is viable and sovereign — much harder to achieve."
British-Israeli relations have soured since the UNSC resolution was passed in December, when Prime Minister Netanyahu summoned Britain's ambassador to Tel Aviv on Christmas Day for a telling-off.
It later emerged the UK had played a key role in drafting the resolution, according to the Guardian.
Days after the vote, the Telegraph quoted an Israeli official as saying: "We're disappointed that a friend and ally such as the UK would take a leading role in formulating and promoting this hostile resolution."
UK Foreign Office minister Ellwood welcomed the resolution on Twitter, while Britain's ambassador to the UN, Matthew Rycroft, also reiterated London's support for the decision.
You can share this story on social media: