Britain's foreign aid budget contradicts its national interests – ex-minister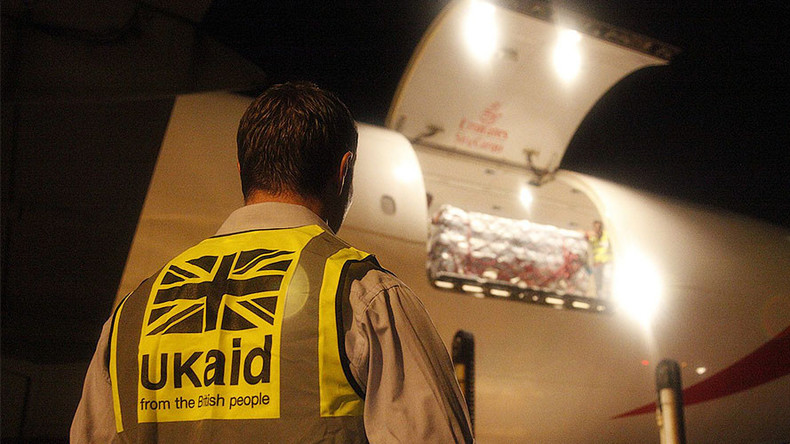 Britain's overseas aid programs undermine the country's national interests and "broader ethical concerns" and should be scrapped or reformed, a former minister has said.
Grant Shapps, an ex-minister in the Department for International Development (DfID), said the goals of the Foreign Office and the aid department contradicted one another.
Writing in the Sunday Times, Shapps said DfID seems happy to turn a blind eye to "minor" abuses carried out by nations receiving the aid.
The Tory MP said he "agonized" for more than a year before going public about his criticisms of DfID.
"DfID sometimes contradicted, competed with and even unwittingly undermined national objectives as pursued by the Foreign Office."
While at the Foreign Office, Shapps said he would protest to some African leaders about their "denial of human rights and democratic values," but "then, with my DfID hat on, I would rifle through my red box [of ministerial papers] to find checks for hundreds of millions of pounds payable to the same countries.
"Unsurprisingly, they concluded that Britain did not really mind about these 'minor' abuses of rights. Why else did all this British cash continue to pour in?"
The former minister also attacked the way the UK's aid budget is defined as 0.7 percent of gross national income and therefore fluctuates each year depending on economic growth.
"The 0.7 percent needs to be spent wisely. This cannot happen when the calculation of that sum is based on the ever-changing size of the economy in any given year," he wrote.
"This moving target led to my sitting in meetings where frantic officials would explain that the UK economy had grown slightly faster than we were expecting during the year, so we needed to spend an extra £20 million. It is the kind of stupidity that causes the department to end up making large payments to international funds just to be sure of hitting the target."
A DfID spokesman said: "There is no task more urgent than defeating poverty. The prime minister has been clear that, as we exit the EU, Britain will be more, not less, outward-looking and engaged on the world stage."
You can share this story on social media: