RT UK's bank accounts to remain open after NatWest backs down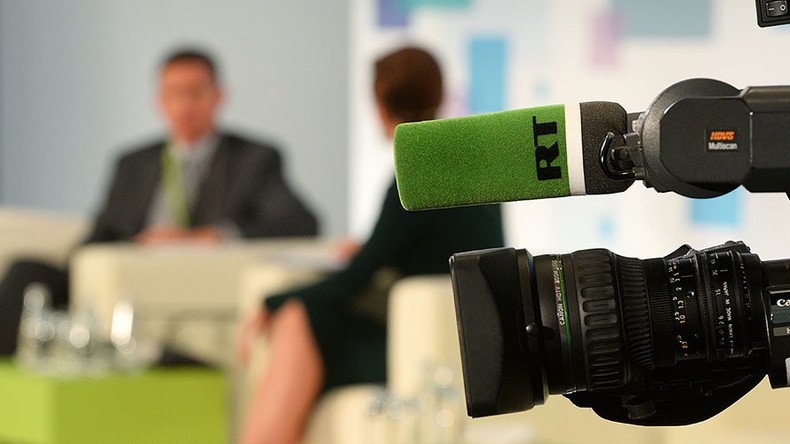 NatWest has scrapped its plan to close the bank account of RT UK after the bank's decision sparked a public outcry. As a result of recent negotiations, RT and NatWest agreed to continue the relationship.
In a letter to RT, a NatWest representative said: "Thank you for all your patience whilst this matter was reviewed. I can confirm that a decision has now been made to retain all of the accounts you hold with the bank.
"Whilst I believed the bank followed its process correctly, I am happy we have been able to agree a way forward after further discussions with you."
"Common sense has finally prevailed. Thank you all for your support," said Margarita Simonyan, RT's editor-in-chief.
In October last year, NatWest, a subsidiary of the Royal Bank of Scotland Group (RBS), gave notice it would close the broadcaster's accounts by December following a 10-year relationship.
"We have recently undertaken a review of your banking arrangements with us and reached the conclusion that we will no longer provide these facilities," NatWest said in a letter to RT's London office.
No explanation was provided. The letter said the decision was final and that it was "not prepared to enter into any discussion in relation to it."
The British government, which is the main shareholder in the RBS group, denied any involvement.
The plan was met with an outpouring of support for RT. It ignited a social media storm from outraged readers, viewers, and members of the public who questioned Britain's "freedom of the press."
The RMT Union, Britain's largest specialist transport union, said: "Sending solidarity to RT in the face of outrageous actions by the banks backed by the British government.
"The irony of this government using the BBC to launch an unprecedented campaign of disinformation against Corbyn and then calling into question RT's impartiality is not lost on any fair-minded person."
Scottish politician Alex Salmond said the move was something one might expect from a "tin pot dictatorship, not a liberal democracy."
He said a similar move taken by a Russian state-owned bank against the BBC would provoke outrage in Britain.
Former Conservative chief whip Andrew Mitchell MP also criticized the plan. His support for RT came in spite of his harsh criticism of the Russian government.
You can share this story on social media: