Petition to ban Trump state visit hits 1mn names, smashes debate quota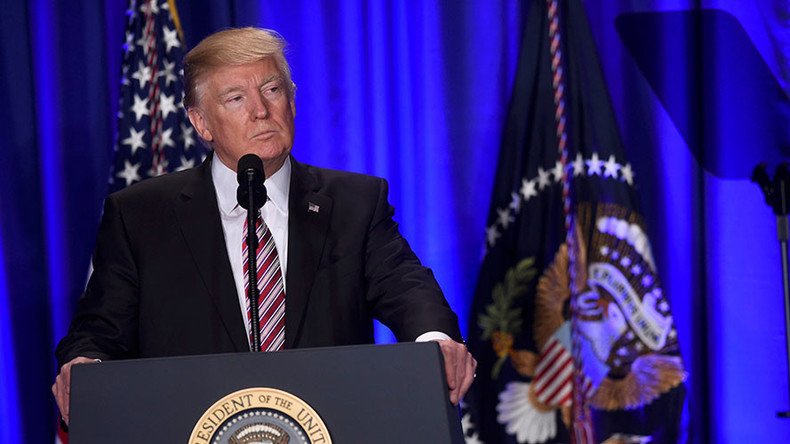 An online petition to prevent US President Donald Trump making an official state visit to the UK has generated much, much more than enough signatures to warrant it being considered for debate in parliament.
The petition was initially opened in the immediate aftermath of Trump's election in November 2016 but following Trump's 'Muslim ban' executive order on Friday, it has garnered huge support online.
"Donald Trump should be allowed to enter the UK in his capacity as head of the US Government, but he should not be invited to make an official State Visit because it would cause embarrassment to Her Majesty the Queen,"the petition states.
The petition also precludes President Trump from meeting with The Prince of Wales in any official capacity: "Donald Trump's well documented misogyny and vulgarity disqualifies him from being received by Her Majesty the Queen or the Prince of Wales. Therefore during the term of his presidency Donald Trump should not be invited to the United Kingdom for an official State Visit."
British Labour Party leader Jeremy Corbyn tweeted the petition just after midday on January 29:
Since posting Corbyn's tweet, the petition has crossed the threshold needed for it to be debated in the British Parliament and currently boasts more than 900,000 signatures beyond the 100,000 required to trigger a parliamentary debate.
READ MORE: UK's May puts The Donald on best behavior… but who got the deal?
While Prime Minister Theresa May's office has insisted that the state visit will go ahead as planned, the outcome of the parliamentary debate could derail such plans. May conducted her own own state visit to the White House this week.
A previous petition, published online during the presidential campaign, also reached its target of 100,000 signatures and was debated in the Houses of Parliament last year. The heated debate saw Trump labeled "crazy" and "a buffoon."
You can share this story on social media: