MPs question Osborne's meetings as chancellor with new employer BlackRock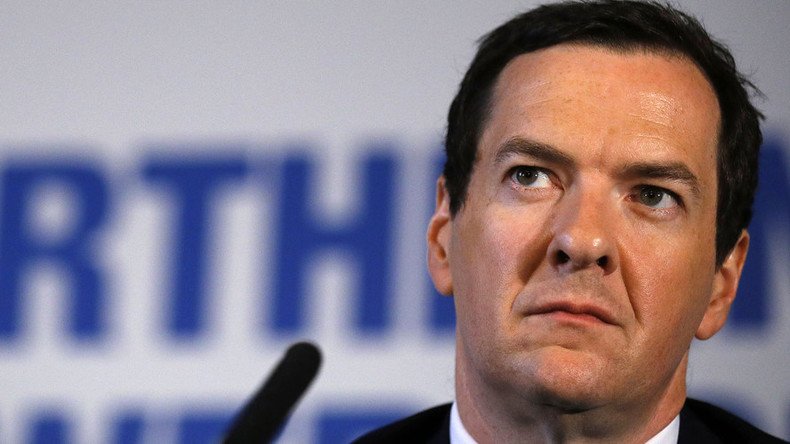 Former Tory Chancellor George Osborne had five meetings with US financial giant BlackRock, for whom he now works, while he was still in charge of the British Treasury, it has emerged.
Since being ousted by Theresa May when she took office, the Cameron-era politician has taken up a six-figure, part-time advisory role with BlackRock – the world's biggest asset management firm which is said to be worth £5 trillion.
Thursday night saw Whitehall's appointment committee facing questions over why his links and many meetings had not been flagged up.
The committee had previously said there were no issues regarding the relationship because Osborne had not taken any decisions for the firm while still a serving politician.
It has now been reported by the Daily Mail that the committee has been forced to change its position to reflect the fact Osborne actually had taken decisions for the firm while still in office.
BlackRock was reported to have been extremely happy with Osborne's pension reform legislation, which began in 2014, claiming it was uniquely well placed to profit.
Despite this a senior civil service official wrote to Osborne telling him that "the Committee … was reassured by confirmation from your former department, Her Majesty's Treasury that there were no specific policy decisions from your time in office that would have specifically affected BlackRock."
On Monday the committee reportedly changed its view to state: "The Committee … was reassured by confirmation from your former department, Her Majesty's Treasury that whilst you were responsible for general policy decisions that would have affected the asset management industry, none of the decisions from your time in office were specific to BlackRock."
On Wednesday UKIP MP Douglas Carswell branded the issue an "embarrassing bungle" and the committee a group of "grandees who rubber stamp rather than scrutinize. Parliament should make this its business."
John Mann MP, who sits on the Treasury select committee, said: "This looks very bad. It is outrageous if he makes any contact at all with the Bank of England, the regulator or the Treasury. George Osborne is trading on his ministerial contacts book."
A spokesperson for Osborne told the Mail: "BlackRock is a highly respected financial institution that employs many people here in the UK and helps British pensioners and savers get a better deal."
"Chancellors and other ministers have always met with them, and continue to do so, as they meet regularly with other major British employers – and the fact of those meetings is, rightly, made publicly available at the time."
You can share this story on social media: