Brexit bill to trigger Article 50 published by British government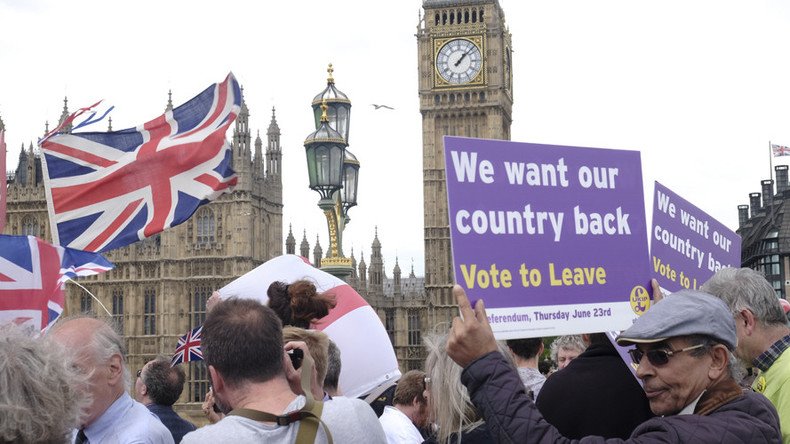 Legislation paving the way for the government to start the Brexit process has been published, igniting months of intense parliamentary wrangling.
The bill allowing the government to trigger Article 50, the formal process for leaving the EU, has been published after the Supreme Court ruled parliament must have a say before Brexit proceedings begin.
The European Union (Notification of Withdrawal) Act 2017 will give May the power to take Britain out of the EU.
It contains just two clauses. The first says: "The Prime Minister may notify, under Article 50(2) of the Treaty on European Union, the United Kingdom's intention to withdraw from the EU."
The second clause states that "this section has effect despite any provision made by or under the European Communities Act 1972 or any other enactment."
Brexit minister David Davis warned the "point of no return" for Brexit had already been passed.
"This does not change the fact that the UK will be leaving the European Union," he said.
Davis said the legislation would be narrow, focusing only on the question of triggering Article 50. He warned it must not be used as a "vehicle for attempts to thwart the will of the people, or frustrate or delay the process of our exit from the European Union."
"This will be the most straightforward bill possible," he said.
The timetable has yet to be set for the debates and votes in the House of Commons and House of Lords, but Downing Street has said parliamentary time is available as early as next week.
MPs and peers are preparing to table dozens of amendments to the government's bill in a potential attempt to water down Brexit.
Labour is reportedly poised to introduce four amendments intended to help Britain avoid becoming a "bargain basement tax haven" outside of the bloc.
An assurance of the rights of Europeans living in Britain and a pledge to regularly update Parliament on the progress of negotiations will be other amendments.
The party will also demand the Commons is granted a "meaningful" vote on the outcome of any deal with the EU.
The Scottish National Party (SNP) on Tuesday vowed to table 50 amendments to the bill. Its demands include forcing the government to seek the consent of the devolved administrations in Scotland, Wales and Northern Ireland over triggering Article 50.
On Wednesday, Prime Minister Theresa May announced the government would also set out its Brexit plans in a White Paper – a government policy document which sets out proposals for future acts of parliament.
No date has been set for its publication.
You can share this story on social media: