Former UKIP leader, Brexit crusader Nigel Farage hired by Fox News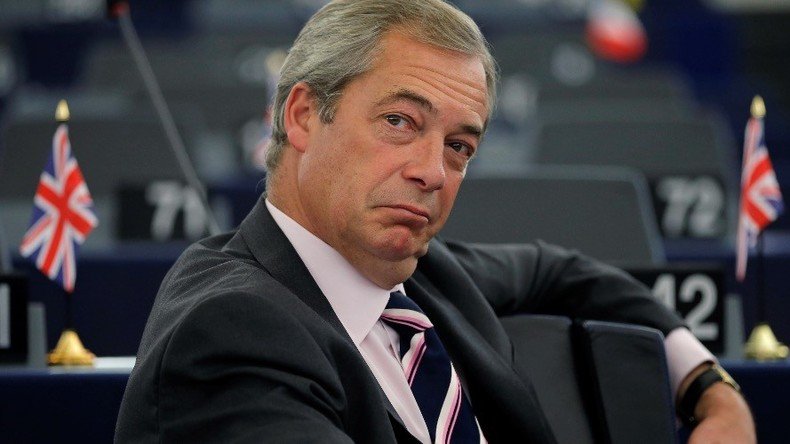 The former UK Independence Party (UKIP) leader has a new job as contributor for the US television network Fox News. The controversial British politician will appear on both daytime and prime-time programs on the network and its sister channel Fox Business.
The arrangement was announced on Friday by Fox News in a short statement.
As the leader of UKIP, Farage led a campaign for Britain to leave the EU, which culminated in the 'yes' vote for Brexit.
He is also an outspoken supporter of Republican US President Donald Trump, who takes similar positions on issues like immigration. Farage attended Trump's inauguration ceremony on Saturday as a guest of Mississippi Governor Phil Bryant.
Earlier, he offered to serve as a bridge between Trump and the UK government, with Trump hinting in November that Farage should become UK ambassador in Washington, DC.
READ MORE: Brexit bust-up: Resignation of Britain's EU ambassador unleashes political storm

Fox News is a major conservative-leaning television network owned by billionaire Rupert Murdoch, who is also the current chairman and acting CEO of Fox News.
You can share this story on social media: