Grave robbers dig up skeletons, scatter bones around Manchester cemetery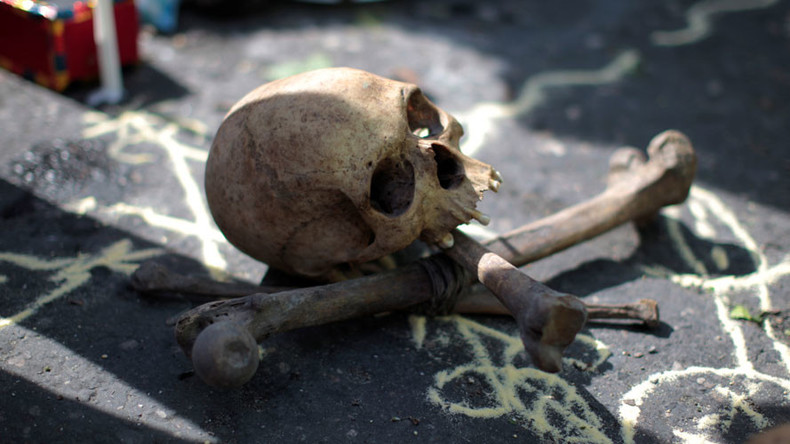 Vandals dug up and scattered bones around a graveyard in an unusual incident in Greater Manchester.
The damaged grave was discovered on Tuesday surrounded by the bones of one of its former occupants, a man who died in 1922 after falling off a cliff while hiking.
The local council has since cordoned off the area and police are investigating.
The area in which the remains are located is now a community park, having once been a proper graveyard, and residents were surprised to learn that there were still bodies buried there.
"I've lived here now for 26 years and I had no idea there were even remains still there, I assumed the few gravestones left were just commemorative," one local told the Manchester Evening News.
"Clearly some people are into the darker side of life. I have no idea why anyone would want to go digging it up," the resident said.
Warden Amanda Sykes told the paper: "I find it hard to understand what people would gain from digging up an unused graveyard and tampering with someone's remains.
"I'm shocked as to why anyone would want to do that, it's hardly a thing you would do.
"It's so disrespectful, the grave belongs to someone's family and [it's] especially disrespectful if there's family still about," she said.
You can share this story on social media: