Who is Woody Johnson, Trump's new ambassador to the UK?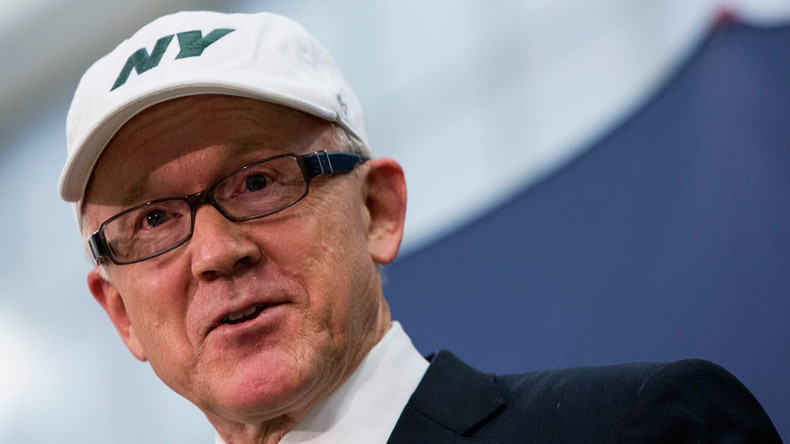 President-elect Donald Trump has nominated New York Jets owner Woody Johnson as ambassador to the United Kingdom. But who is the billionaire philanthropist?
Britain is used to seeing wealthy Americans awarded the coveted top job of ambassador to the Court of St James's. Johnson will be the sixth businessman in a row to fill the post, the last being former media executive Matthew Barzun.
But it's fair to say that anyone hand-picked by Trump for the role is bound to raise a few eyebrows on both sides of the Atlantic.
Johnson, 69, is a member of the Johnson & Johnson industrial dynasty – the company behind 'no more tears' baby shampoo and Band-Aids.
So can we expect the wealthy businessman to put a Band-Aid on the faltering 'special relationship' between Britain and the US and usher in four years of 'no more tears' diplomacy?
Johnson was forced to settle outstanding taxes with the Internal Revenue Service (IRS) in 2006, according to the Guardian.
When testifying before the senate on the use of tax avoidance schemes by his investment firm, Johnson claimed he had relied on professional advisers who assured him the use of tax havens was lawful.
He is a longstanding Republican supporter who appears to be pragmatic in his support for party leadership, backing the person most likely to win.
As of 2008, he had personally donated more than £1 million (US$1.23 million) to Republican candidates and committees, according to the New York Times.
During that election, which was ultimately won by Barack Obama, Johnson organized a fundraiser for candidate John McCain which brought in £7 million in a single evening.
He supported Mitt Romney for the 2012 election and for much of the 2016 election campaign Johnson backed the wrong horse, throwing his weight behind ex-Florida Governor Jeb Bush.
When Bush bowed out of the race in February last year, Johnson bided his time before switching allegiance to Trump in May.
Forbes estimates his family fortune could be worth more than $6.3 billion, although the magazine notes the billionaire is highly secretive about his net worth.
In the US, Johnson is best known as the owner of the New York Jets, having bought the NFL team for $635 million in 2000.
He is also a philanthropist who founded the Alliance for Lupus Research after his daughter Jaime was found to have the disease.
Barzun, who served as ambassador to the UK from December 2013 until January 2017, left the post two days before Trump's inauguration.
Barzun is a Harvard College graduate and former CNET Networks executive.
You can share this story on social media: