Vegan 'fried chicken' shop divides opinion in London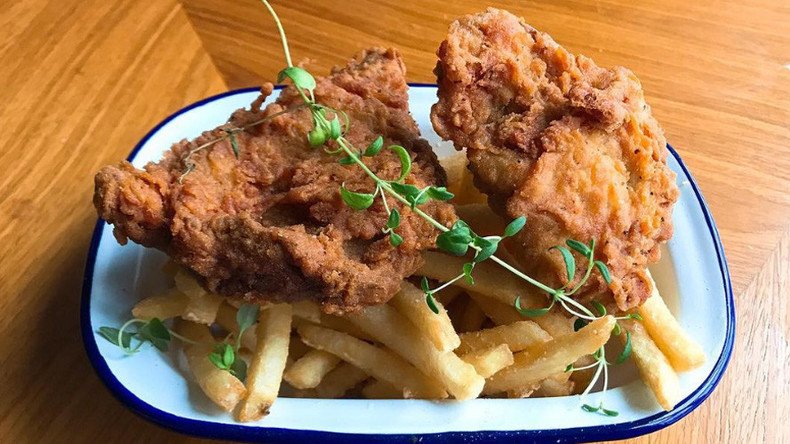 East London seems to be the number one destination for pop-up shops and novelty restaurants, but it may have reached peak-hipster after a vegan 'chicken shop' opened its doors in Hackney this week.
The Temple of Hackney could well be the first meat-free fried chicken shop in the world, but fast-food lovers have given it mixed reviews.
"Overall the food was good, but not amazing," critic Harry Rosehill wrote for the Londonist, "although the same could probably be said of most regular chicken shops in London."
The 'chicken' is the creation of Australian couple Rebecca McGuinness and Pat O'Shea, who concoct it out of seitan – a wheat protein that can look a little like meat.
McGuinness worked for fried chicken giant KFC and said she had always missed the dish since going vegan 10 years ago.
Last year the couple opened a street-food stall on Brick Lane called Temple of Seitan, where they sold their ingenious vegan alternative.
Not all customers however are hyped by the couple's permanent location in Hackney.
One Facebook user said: "Don't get me wrong, it's just my personal opinion, but I could of went to a restaurant and had a nice meal for the same price considering that this is 'fast food'. A bit disappointed, but upmost respect for trying and make a change."
Some, however, think the food is "simply the stuff of dreams."
Twitter user Ayelle wrote: "Just had vegan fried chicken from [Temple of Hackney] and it's the best thing about 2017 so far."
You can share this story on social media: