London university 'monitoring' emails to stop students 'being drawn into terrorism'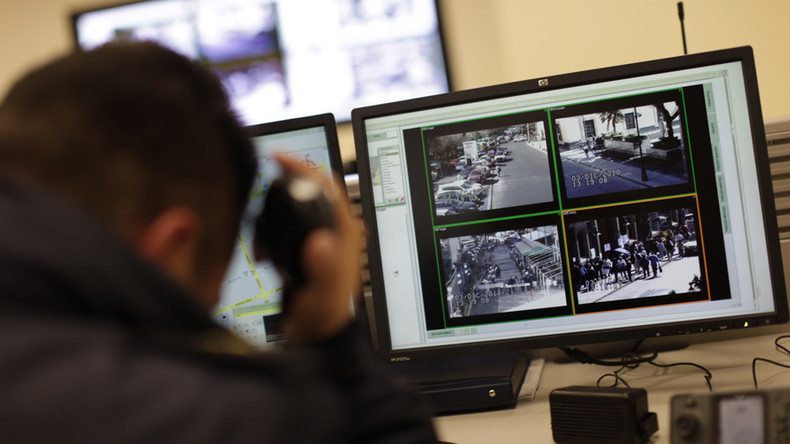 King's College London is warning staff and students their computer activity could be monitored as part of the British government's counter-radicalization strategy, Prevent.
The prestigious university, home to one of the world's foremost centers for radicalization studies, published a notice on its email login section warning users that by accessing the page they consented to "monitoring."
Middle East Eye reports the message also cautions users they must not "download, store, or transmit unlawful material, or material that is indecent, offensive, defamatory, threatening, discriminatory or extremist."
The website cites a screenshot of a login page which tells users: "King's has a statutory duty, under the Counter Terrorism and Security Act 2015, termed 'PREVENT'. The purpose of this duty is to aid the process of preventing people being drawn into terrorism."
The warning goes on to say: "The University reserves the right to block or monitor access to [extremist] material.
"Anyone using this system expressly consents to such monitoring and is advised that if such monitoring reveals possible evidence of criminal activity or activity contrary to the PREVENT statement above, system personnel may provide the evidence of such monitoring to law enforcement officials."
A spokesperson for the university denied it was "actively monitoring IT activity" of students and staff on campus, according to Middle East Eye.
"We are following best practice for the sector as advised by UCISA [Universities and Colleges Information Systems Association] and defined by law, which determines what is and what is not permissible use of institutional IT facilities. King's College London is proud of its diverse and inclusive community and any monitoring would form part of the usual security process."
War Studies student Ibtehal Hussain told Middle East Eye she is concerned about the impact the policy will have on students and staff who are politically active.
"Knowing that our emails are being monitored creates a climate of fear and intimidation especially for those involved in political activism on campus," she said.
"Rather than keep us safe it will create more concern and paranoia for students and force many like myself who are politically active and Muslim to censor themselves."
A senior academic, who wished to remain anonymous, told the news website the university's "hands were tied like other institutions across the country."
The 'Prevent' strategy, aimed at stopping the radicalization of young Muslims, has been criticized by human rights groups for isolating students, and as being counterproductive and stifling free expression.
The strategy requires teaching staff to intervene when they suspect radicalization is afoot.
In 2015, former MI5 chief Baroness Manningham-Buller warned Prevent could undermine academic freedoms.
"It is a profound irony [that] in seeking to protect our values against this pernicious ideology we are trying to bar views too vaguely described as non-violent extremism, which falls short of incitement to violence or to racial or ethnic hatred or the other legislative constraints on universities," she said in the House of Lords.
You can share this story on social media: