Man stabbed repeatedly in shocking CCTV footage released by Manchester Police (VIDEO)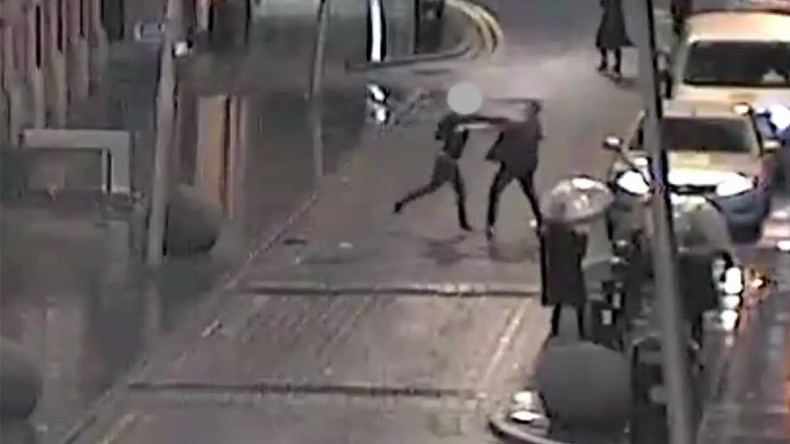 Police in Manchester have released CCTV footage of a vicious stabbing that took place in the city center in the early hours of Monday morning.
Greater Manchester Police are appealing for witnesses to the attack, which took place at 12:15am on Monday, January 16 outside the popular Printworks venue.
A 25-year-old man suffered multiple stab wounds to the abdomen and chest.
In a press release, police said he was taken to hospital for treatment and has since been discharged. He was subsequently arrested on suspicion of affray and released on bail until February 13.
The man who carried out the stabbing is described as having dark hair and wearing a dark jacket with a lighter colored top and dark jeans.
After the altercation, he got into a white taxi and threatened the driver with a knife before being dropped off on Radium Street.
"This was a violent attack which initially left a man in hospital," Detective Sergeant Richard Anderton said.
"The incident has been captured on CCTV and I am urging the public to please study the footage to see if you recognise the attacker or the man he was with.
"Equally, I am appealing to anyone who may have seen what happened to please get in touch. The incident took place in a central location where people were still present, despite the early hour."
You can share this story on social media: