Libya intervention & security failures prove Cameron isn't up to top NATO job – senior Tory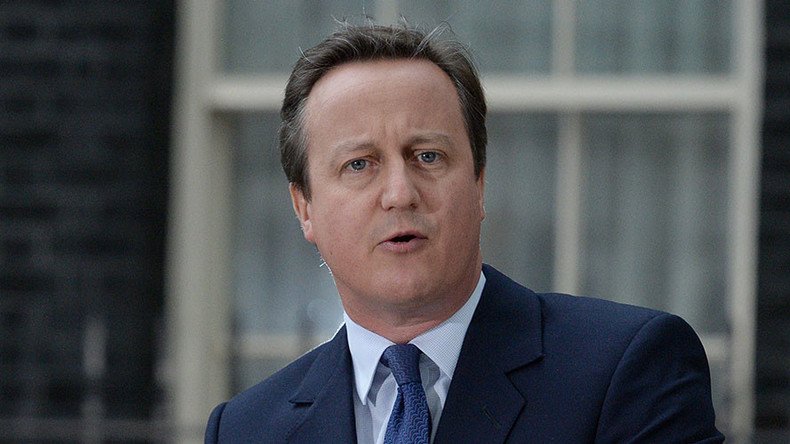 Former Prime Minister David Cameron should not be put forward as NATO's next secretary-general, despite his "charm and ability," the Conservative chairman of the Defence Select Committee, Julian Lewis, said on Monday.
According to the Tory backbencher Cameron's "talents do not include wisely judging strategic issues," as the ex-PM's decision on military intervention in Libya showed.It is widely held in Westminster that Britain's participation in deposing Libyan dictator Muammar Gaddafi lacked a coherent strategy.
Cameron is also blamed for cutting troop numbers and claiming that Brexit could jeopardize peace in Europe.
During a Speaker's Lecture series speech, Lewis argued the idea of Cameron running for the office of NATO secretary general was "obviously [a] planted story."
"David Cameron is a man of charm and ability. He deserves to find a role commensurate with his talents, and I am sure that he will.
"But those talents do not include wisely judging strategic issues, whether when toppling Arab dictators in places like Libya, increasing military commitments whilst cutting the Armed Forces, predicting a Third World War in consequence of Brexit, or dangerously delaying the renewal of Trident for the sake of Coalition politics – as he did."
The current secretary-general of the military alliance, Jens Stoltenberg, is due to end his term within the next couple of years.
Appointing David Cameron as Sec Gen of NATO would be like installing a pyromaniac as safety officer at munitions or firework factory🤔☝️

— Steven James. (@AgentOrange1957) January 17, 2017
'Reckless' Trump
However, it wasn't just the former PM that Lewis criticized in his speech. President-elect Donald Trump was dubbed "reckless" after the businessman called the force "obsolete" and considered withdrawing US support.
"Why is Mr. Trump considering such a radical and reckless move? It is because the European NATO states – especially those which call most stridently for an EU defense identity – are investing nowhere near as much in their own armed forces, in GDP percentage terms, as either our principal ally in Washington, DC, or our principal adversary in Moscow," Lewis said.
"It seems to me far more likely that, by confronting the 'free-riders' within the Alliance, he actually aims to strengthen NATO by ensuring that all its members properly fund their armed forces in the future."
If the US truly turned away from NATO, Lewis argued, Europe would have "little chance" of deterring non-nuclear threats. He hoped NATO members contributing less than 2 percent of their GDP to their defense budgets, as stipulated under NATO membership, would rise to Trump's challenge by boosting spending.
You can share this story on social media: