Trump Twitter blunder as he praises wrong Ivanka in Brighton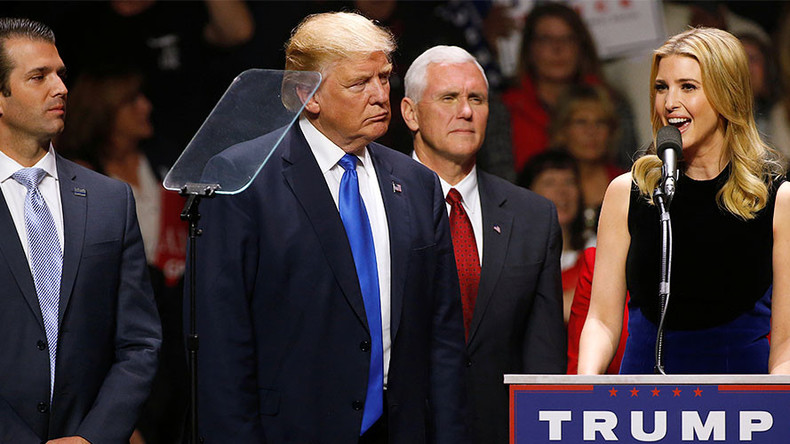 Ivanka Majic from Brighton in the UK woke up to a tweet from none other than Donald Trump after the president-elect accidentally (we assume) tweeted her Twitter username instead of his daughter Ivanka's.
Majic, who has 3,384 followers on Twitter, had her handle tweeted to Trump's 20.1 million followers when he retweeted the message: "@drgoodspine: @realDonaldTrump @Ivanka Trump is great, a woman with real character and class."
The researcher at Brighton and Hove City Council may, indeed, be a "woman with real character and class," but we can only assume Trump mistook the Twitter handle for his daughter Ivanka's, an easy mistake to make given she resides at @IvankaTrump.
Majic responded to her newfound fame by asking Trump to turn his attention to climate change. "And you're a man with great responsibilities. May I suggest more care on Twitter and more time learning about #climatechange," she said.
Majic had appeared in the local paper earlier this month in a story on culinary successes in the area. "Fame at last!" she tweeted, assuring that she is prepared for the onslaught of attention that is sure to accompany Trump's tweet.
Twitter was quick to make fun of Trump's mishap, one user tweeting "Ivanka Majic from Brighton, England, is a wonderful woman. You're right," adding that "she's probably trying to sleep and her phone is going off the hook but it's a hell of a story."
Trump was quoting a tweet from Lawrence Goodstein in his tweet to Majic. Goodstein's account quickly disappeared from Twitter following Trump's retweet and has since been replaced by another account with the same username, although no tweets have been sent.
In November, Trump quoted Twitter users in the same manner in an attack against CNN's Jeff Zeleny. The accounts quoted by Trump were unverified, with one belonging to a 16-year-old high schooler.
READ MORE: Trump's CNN Twitter tirade: 'They don't know what to do'
You can share this story on social media: