Election called as Northern Ireland power-sharing government collapses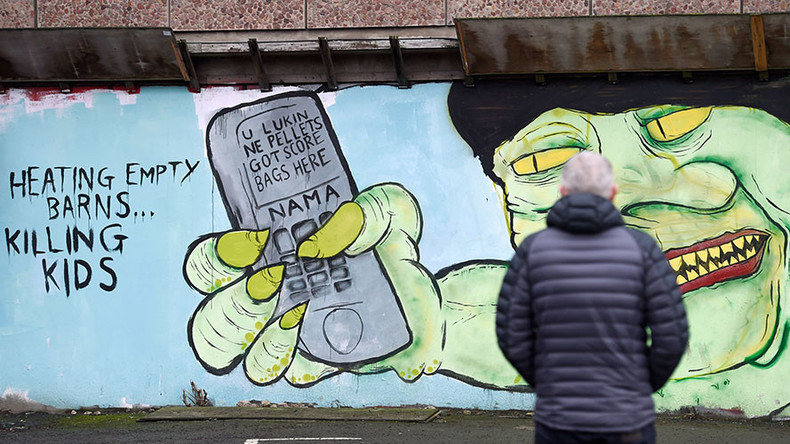 Northern Ireland's power-sharing government has collapsed triggering a second election in eight months as fall out from a botched energy scheme continues.
The Northern Ireland Assembly, the power sharing agreement between the region's two biggest parties, the Unionist Democratic Unionist Party (DUP) and Sinn Féin which largely draw support from the and Nationalist communities, was teetering on the brink of collapse in the wake of the so-called 'cash for ash' scandal before it succumbed on Monday.
The scandal involves significant overspending on the long-running Renewable Heat Incentive (RHI) which subsidized businesses, and later homeowners, for using environmentally friendly heating methods. Subsidies paid to companies were not capped and it could end up costing taxpayers approximately £490 million ($591 million).
First Minister and DUP leader, Arlene Foster, oversaw the creation of the scheme during her time as Minister for Enterprise, Trade and Investment. She has ignored repeated calls for her to step aside while an investigation into the RHI is carried out.
Foster's refusal to step aside prompted Deputy First Minister Martin McGuinness of Sinn Féin to resign last week. Sinn Féin had until 5pm on Monday to nominate a new Deputy First Minister. However, they refused to do so causing the government's collapse.
Secretary of State for Northern Ireland, James Brokenshire, announced on Monday evening that the assembly will be dissolved on January 26 and the election will be held on March 2.
Brokenshire said the election will have no effect on the UK government's plans to invoke Article 50 and set the so called Brexit process in motion at the end of March.
You can share this story on social media: