Trump's offer of quick post-Brexit trade deal welcomed by Downing Street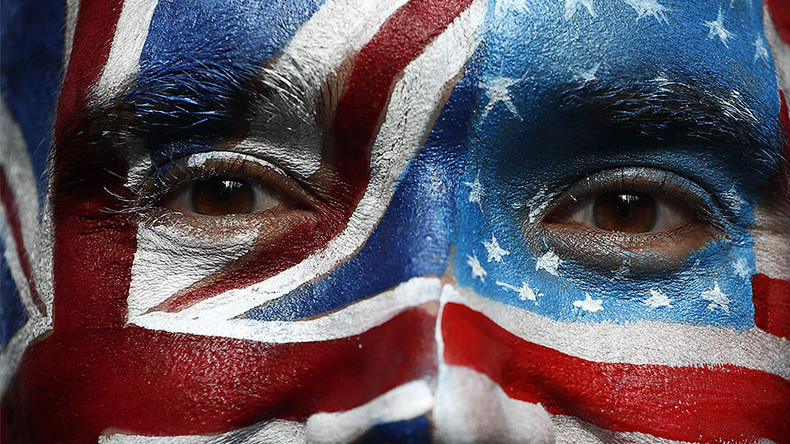 In his very first interview with the British press, US President-elect Donald Trump revealed the UK has a "special place" in his heart and that he believes the country will flourish after Brexit.
Interviewed by former cabinet minister and staunch Brexiteer Michael Gove for the Times, Trump pledged to agree a trade deal with Britain as soon as it leaves the European Union.
"We're gonna work very hard to get it done quickly and done properly. Good for both sides," the property tycoon said.
"I will be meeting with [Prime Minister Theresa May]. She's requesting a meeting and we'll have a meeting right after I get into the White House. I think we're gonna get something done very quickly."
His words contrast starkly with those of his predecessor, Barack Obama, who said in the run-up to last year's EU referendum that Britain would be at the "back of the queue" as far as US trade deals were concerned if the public voted to leave the bloc.
"We welcome the commitment from the president-elect to engage with the UK on this, to work together to agree a deal quickly," the prime minister's team said following the interview.
"That highlights the opportunity of the UK leaving the European Union in terms of how we approach this. When the prime minister visits the United States there will obviously be an opportunity to have early discussions on this."
Foreign Secretary Boris Johnson too welcomed Trump's pledge, saying: "It's very good news that the United States of America wants to do a good free trade deal with us and wants to do it very fast and it's great to hear that from President-elect Donald Trump."
"Clearly it'll have to be a deal that's very much in the interests of both sides but I've no doubt that it will be," he added, speaking to journalists on arrival in Brussels for an EU foreign ministers' summit.
In his interview with the Times, Trump also confirmed May had written to him shortly after Christmas about the feeling of "unity and fraternal association" between the two nations, which she hoped was "as true today as it has ever been."
In her letter, the prime minister added a copy of Winston Churchill's address to the Americans after the Japanese attack on Pearl Harbor.
Brexit to blame on 'illegals'
For most of his interview, Trump highlighted his support for Brexit, suggesting the British people's decision to leave the EU was linked to a sense of recovering national identity.
"People, countries want their own identity and the UK wanted its own identity. Brexit is going to end up being a great thing," the president-elect told Gove.
"I do believe this, if they (EU countries) hadn't been forced to take in all of the refugees, so many, with all the problems that it … entails, I think that you wouldn't have a Brexit," he said.
"It probably could have worked out but this was the final straw, this was the final straw that broke the camel's back."
Trump: 'I don't believe Brexit happens without you taking all those refugees'. Complete nonsense now being broadcast uncritically >

— Aaron Bastani (@AaronBastani) January 16, 2017
Trump criticises Merkel for taking refugees (which he calls illegals), says West should have built "safe zones" in Syria and got Gulf to pay

— Alberto Nardelli (@AlbertoNardelli) January 15, 2017
On German Chancellor Angela Merkel, he added: "I think she made one very catastrophic mistake and that was taking all of these illegals, you know taking all of the people from wherever they come from. And nobody even knows where they come from."
The interview sparked outrage among readers and members of the media, who took offense at Trump's labelling of refugees as "illegals."
Others criticized Gove's interviewing technique and his perceived obsequiousness, with the Conservative MP failing to press Trump on past offensive comments and describing the soon-to-be president as "warm and genial."
Trump's comments come as May prepares to make further details of the UK's Brexit negotiation strategy public in a major speech on Tuesday. Trump will take his presidential oath during an inauguration ceremony in Washington this Friday.
You can share this story on social media: