British military to surrender half its Cyprus territory in new peace deal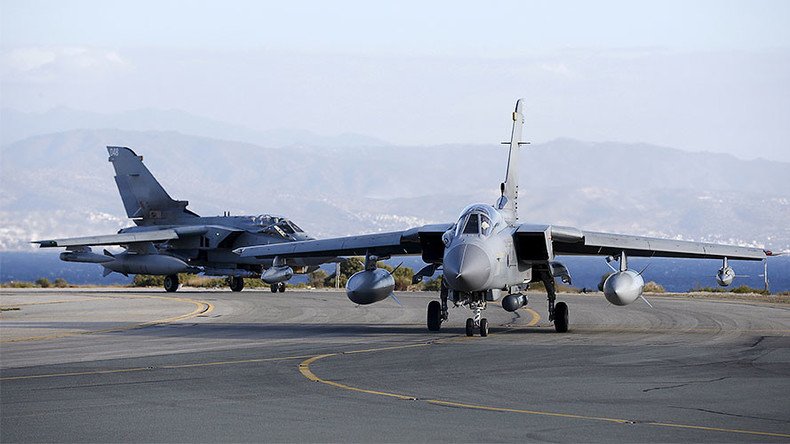 A new deal on the partitioned island of Cyprus could see UK military bases there reduced in size by half, according to reports.
A deal that could reunify the Greek and Turkish halves of the island for the first time since 1974 – when the Turkish military invaded the island – could also see British military installations at Akrotiri and Dhekelia diminished.
However, concerns have been raised about reducing Britain's military capacity in the region, as talks between the Greeks and Turks in Geneva appear to be on track, according to the UN envoy to the island, Espen Barth Eide.
The UK military has been centrally involved in guarding the militarized frontier between the Greek and Turkish republics since the partition as part of the UN mission there.
Negotiators hope that the two parties will move towards a scenario in which they are independent federated states at peace with each other.
The British airbases have been used as military outposts for bombing Middle Eastern nations for decades, most recently Iraq and Syria, as well as a staging point for UK operations in Afghanistan.
The deal to cede sections of UK military zones was originally struck by Gordon Brown when he was Prime Minister, but it is only to be implemented if and when a consensus is reached between the hostile parties.
Foreign Secretary Boris Johnson said in a statement: "I welcome the continued courage and commitment that has been shown by both sides. The talks in Geneva on the Cyprus settlement offer both sides a unique opportunity to find a solution.
"The UK fully supports the settlement process and is ready and willing to help in any way it can."
While the potential peace deal could diminish the UK's military reach in the Mediterranean and Middle East, Britain can now rely on its recently opened base in Bahrain.
The Mina Salman naval facility was officially opened late in 2016, despite human rights concerns over the Gulf kingdom's crackdown on democracy protesters during the 2011 Arab Spring,
Opened by Prince Charles in November, the Royal Navy port represents the first permanent military presence in the kingdom since 1971, and was built using mostly Bahraini cash. It will be used by Britain's Royal Navy alongside the US's own large naval base.
The Bahraini ambassador to the UK wrote at the time that the Naval Support Facility (NSF) in Manama is just the latest manifestation of a long alliance between the two nations.
"With the region continuing to face difficult times, the British return to East of Suez is a reassuring sign that our countries remain steadfast friends and allies, with strong diplomatic, military and trade relations," Fawaz Bin Mohamed Al Khalifa wrote of the base.
You can share this story on social media: