New King of Rwanda former Pepsi salesman who lives in Manchester council house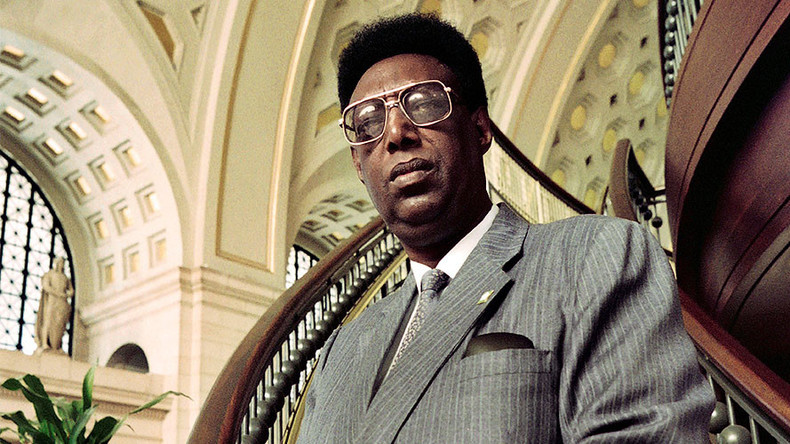 A Manchester council house tenant has been declared the new king of Rwanda by the country's defunct Royal Court, which has been in exile in the US for more than 50 years.
Emmanuel Bushayija, a naturalized British citizen, was named King Yuhi VI, according to an edict issued by court elders three months after the death of Kigeli V.
The former Pepsi Cola salesman, who was the late king's nephew, has lived a quiet life with his wife and family in Britain since 2000. His succession has been challenged by Kigeli V's family, who insist the selection is not official.
King Kigeli V died three months ago at the age of 80 in Washington DC, where he had lived with his family in exile.
According to an official statement from the Rwandan Royal Council of Abiru, Bushayija left the country with the late king when Rwanda became a republic in 1961.
Bushayija grew up in Uganda, where he worked as a salesman for Pepsi, before returning to Rwanda in 1994 for six years – something the exiled king never did.
"The Rwandan Royal Council of Abiru hereby informs all Rwandans and friends of Rwanda that, in keeping with the ancient custom, it has acclaimed His Royal Highness Prince Emmanuel Bushayija as the successor of his late majesty," the court said in a statement.
King Kigeli V's chief courtier, Boniface Benzinge, a close friend who has described himself as a "traditional secret guardian" of the late monarch's wishes, said Kigeli had chosen his nephew to succeed him in 2006.
Bushayija, 56, has not yet said whether he will accept the appointment. The new king lived in a flat near Old Trafford before moving to a terraced house in Sale, owned by the Irwell Valley housing association. He is the registered owner of a security company.
Family members thought to be acting at the urging of Rwandan President Paul Kagame said they would challenge the selection.
However, an expert quoted by the Telegraph said it is unlikely to be successful.
"It is in the king's right to select his heir from among his family members," said Mark Lindley-Highfield of the Centre for the Study of the Kingdoms and Chiefdoms of Africa.
"Some parties would rather that the selection was one closer to the government. However it is His Majesty King Kigeli V's wish that prevails, according to custom and tradition, and His Royal Highness Prince Emmanuel Bushayija was clearly named," he said.
You can share this story on social media: