Foreign Office took weeks to correct false claims about Saudi war in Yemen, emails show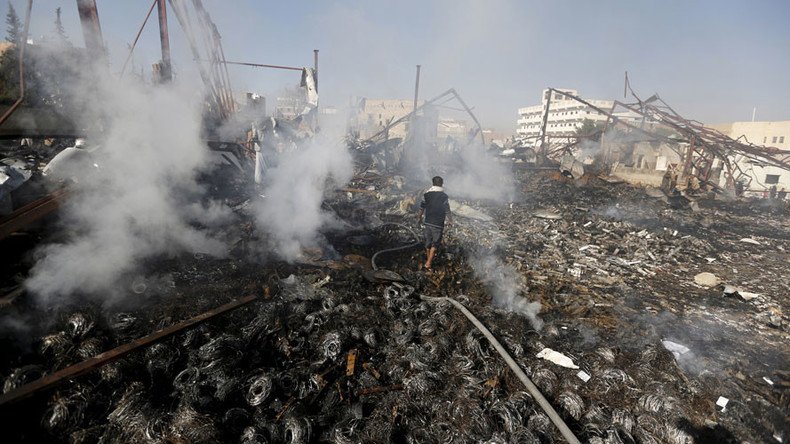 The British Foreign Office has been accused of breaking official ministerial rules by taking weeks to correct false claims it had assessed Saudi Arabia's war in Yemen for any breaches of international humanitarian law (IHL).
Ministers were told that four statements made in response to parliamentary questions had misled Parliament on whether the UK had made proper assessments of the Yemen war.
Despite their claims in June 2016, no such assessment had been carried out in Yemen by the UK.
Internal emails, whose content was forced out of the Foreign Office by the Information Commissioner – reportedly only the second time the power has been exercised – show there was a lag of 23 days between error and correction.
Then-Foreign Secretary Philip Hammond was told about the issue on June 28 but by the time a correction was issued he had been replaced in the role by Boris Johnson.
The corrections were slipped in on the last day before parliamentary recess. Critics say the timing is suspicious.
The final email of the heavily redacted chain, sent after the changeover of ministers, conceded: "In the answers it was implied that HMG [the government] had made assessment of whether the Saudi-led coalition had breached IHL in Yemen.
"It is important to make clear neither the [Foreign and Commonwealth Office] or [Ministry of Defense] reaches a conclusion as to whether or not [a breach of] an IHL has taken place in relation to each and every incident of potential concern that comes to its attention.
"We are not making an assessment whether or not a sovereign state has or has not acted in breach of IHL, but we are acting to make an overall judgment," the email, which was sent to the civil servants, lawyers and minister involved, concluded.
British involvement in the Saud-led war in Yemen has already come under the spotlight this week. Defence Secretary Michael Fallon admitted British cluster munitions, now illegal under international law, had been sold to Saudi Arabia in the 1980s.
In a letter to the Conservative MP Philip Hollobone, seen by the Press Association, Fallon said: "The UK delivered 500 BL755 cluster munitions under a government-to-government agreement signed in 1986. The final delivery was made in 1989."
Last month, Fallon said although the UK had not supplied such weapons to Saudi Arabia since 1989, a "limited number" of cluster munitions from the UK were being dropped by Saudi-led forces in Yemen.
You can share this story on social media: