Boris Johnson rejects calls to punish Israel over diplomat 'take down' plot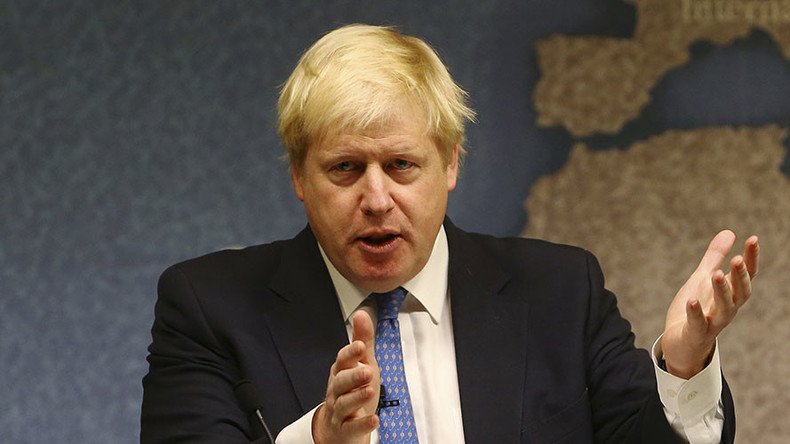 Foreign Secretary Boris Johnson has rejected calls to sanction the Israeli embassy in London after one of its diplomats was secretly filmed discussing with a Conservative staffer how British officials with a pro-Palestinian stance could be "taken down."
Speaking in the House of Commons on Tuesday, Johnson said diplomat Shai Masot was no longer working in London and that the Israeli embassy had issued a full apology.
The foreign secretary told MPs he considered the matter closed.
Johnson was challenged by fellow Conservative MP Hugo Swire, who asked him to explain why Britain had not summoned the Israeli ambassador.
Swire cited the recent incident when Tel Aviv summoned Britain's ambassador to Israel after the UK backed a UN resolution condemning Israeli settlements.
The MP asked for the rationale behind the government's decision to overlook the incident on the basis the Israeli ambassador "makes a couple phone calls."
Johnson replied: "The Israeli ambassador made a very full apology for what had taken place and the diplomat in question seems no longer to be a functionary of the embassy in London – so whatever he may exactly have been doing here his cover may well be said to have been and well truly blown – so the matter can be considered closed."
The secret footage of the controversial conversation was released on Sunday by Al Jazeera.
It showed a lunchtime discussion between Israeli embassy official Masot and Maria Strizzolo, who was chief of staff to MP Robert Halfon, the deputy chairman of the Conservative Party at the time the recording happened.
The footage was recorded by an Al Jazeera reporter who was posing as a pro-Israeli activist, the broadcaster said.
During the conservation, Masot named Deputy Foreign Secretary Sir Alan Duncan, an outspoken critic of Israel, as a man he would like to "take down."
You can share this story on social media: