Pro-EU alliance blocks Euroskeptic Five Star Movement after group ditched UKIP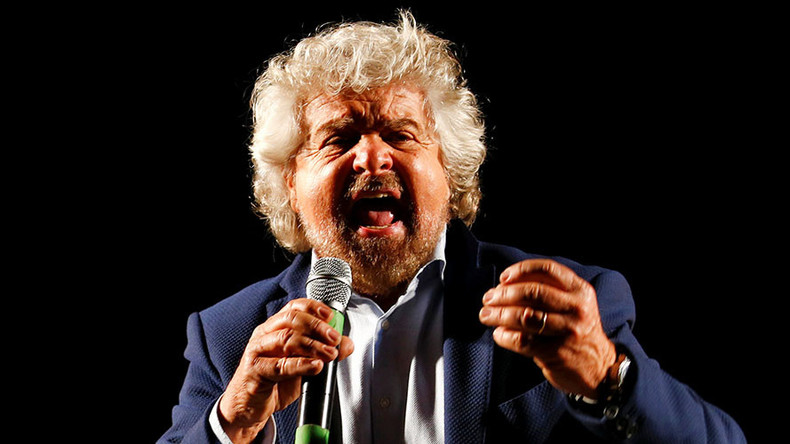 Italy's Five Star Movement (M5S), an anti-establishment party, has failed in its attempt to join a pro-EU free market group in the European Parliament after publicly ditching its alliance with the UK Independence Party (UKIP).
In an embarrassing blow to M5S' founder Beppe Grillo, the Alliance of Liberals and Democrats for Europe (ALDE) rejected the radical Italian party on Monday, citing deep-rooted incompatibilities.
"There is insufficient common ground to proceed with the request of the Five Star Movement to join the ALDE Group," former Belgian prime minister and leader Guy Verhofstadt said.
"There remain fundamental differences on key European issues," he said.
M5S said it would try to form a new group called the Direct Democracy Movement in time for the next parliament in 2019.
Party members backed founder Grillo's call and voted overwhelmingly to leave Europe of Freedom and Democracy (EFD), the anti-EU political group in the European Parliament of which UKIP is a member.
Almost 80 percent of M5S' 40,000 members voted in favor of severing ties with UKIP and other Euroskeptic parties in a move some believe is motivated more by pragmatism than ideals.
Farage and Grillo, a comedian turned politician, joined together in 2014 to create EFD with the goal of preventing a "single centralized European superstate."
Following M5S' vote to join the ALDE, Farage said in a statement: "Grillo will now join the Euro-fanatic establishment of ALDE which supports TTIP, mass immigration and an EU army, but oppose direct democracy."
On the eve of the party's vote, Grillo wrote an open letter to his members in which he explained how M5S no longer shares common goals with UKIP.
"Recent events in Europe, such as Brexit, have led us to reconsider the nature of the EFDD group," he wrote.
"With the extraordinary success of the leave campaign, UKIP achieved its political objective: to leave the European Union.
"Let's discuss the concrete facts: Farage has already abandoned the leadership of his party and British MEPs will leave the European parliament in the next legislature. Until then, our British colleagues will be focused on developing the choices that will determine the UK's political future."
You can share this story on social media: