Major donor to PM May's party might stop funding Conservatives over Brexit stance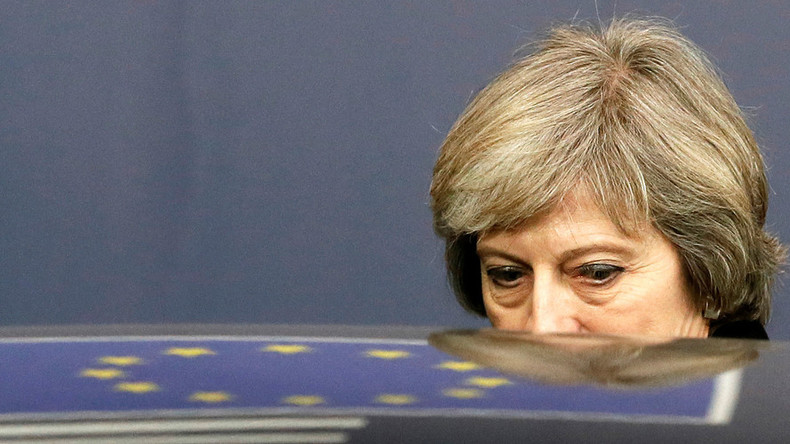 Tories may lose support from one of their major donors, steel magnate Andrew Cook. He warned UK Prime Minister Theresa May that he would cut his donations if Britain withdraws from the EU single market – a move he called a "catastrophe."
The chairman of a British steel company, who received a knighthood in David Cameron's resignation honors list, has previously given Theresa May's party more than £1.2 million ($1,475,000), according to the Times.
Now he is saying he "would find it impossible" to keep donating to the party should the prime minister endorse the move that will see the UK exit the EU's single market.
"It is very difficult to make a political donation to a party when, although I support it ideologically, I do not believe that my interests and my ideology are ad idem with the principal Brexiteers," Sir Andrew toldthe Times.
The chairman of steel engineering company William Cook Group, which makes components for railway and defense industries, said losing access to the European market "will be a catastrophe."
Stating that arguments for single-market membership are "overwhelming," he added that the other option is "the political tail... wagging the economic dog."
READ MORE: Economist admits BoE's Brexit financial collapse warnings were 'a misjudgement'
Earlier this week, another key Tory sponsor said he was experiencing "donor fatigue," the Times reported.
A number of businesspeople in Britain have been calling for a "soft Brexit," which would allow the country to keep its single-market membership in return for a compromise over free movement of citizens, demanded by EU leaders. But a number of Tory MPs have been on the "hard Brexit" side, saying Britain would not take a softer approach to migrant policies, and would be willing to sacrifice both the single market and EU customs union membership.
READ MORE: Labour divided over Brexit following Keir Starmer remarks on free movement
Sir Andrew, who acted as the treasurer of the ConservativesIN campaign, and sponsored it with over £300,000 ($369,000), has dubbed the OUT campaign as "populist and xenophobic."
There are "EU citizens, with skills" working at his plants, the magnate said. They are "coming here to fill jobs that British people are either unable to do or don't want to do," he told BBC Radio 4, as quoted by the Evening Standard.
"Some people [in Westminster] will take me into account, others will not," he added.
You can share this story on social media: