PM May prepares for difficult Erdogan mission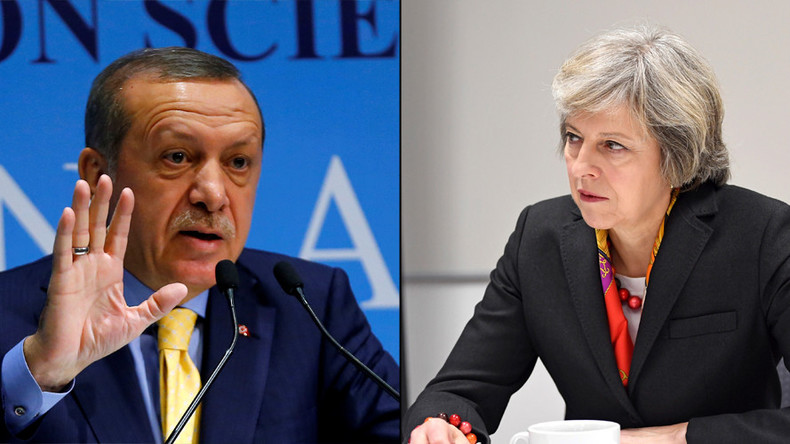 British Prime Minister Theresa May is scheduled to travel to Turkey later this month, for what's been described as a difficult diplomatic mission, hoping to smooth relations between the two countries.
The PM will have to deal with claims that leading cabinet members unleashed the threat of Turkish membership of the EU to win the Brexit vote last June, as well as divergent policy positions on Syria and the Kurdish question.
Britain's foreign policy in the region is largely in step with the US, who is supporting Kurdish groups in Syria such as the Democratic Union Party (PYD) as they battle against Islamic State (IS, formerly ISIS/ISIL).
However Turkey considers the PYD to be an arm of the PKK, a left-wing group designated a terrorist organisation by several countries, including the US and Britain.
Ankara is already in the midst of a row with Washington over US support for the PYD.
Turkish Defence Minister Fikri Isik told the Hurriyet Daily News the country may consider blocking US use of the Incirlik air base in protest.
The newspaper quotes sik as saying the US made a mistake by cooperating with the PYD in the fight against IS.
May will need to tread carefully over this diplomatic minefield, which could shift quickly after the inauguration of US President-elect Donald Trump, who may join Turkey's new alliance with Russia and reject the PYD.
The PM is also likely to face criticism from Turkish officials over comments made by key members of her cabinet in the run up to the Brexit referendum last year.
Critics have accused these ministers of spewing anti-Turkey rhetoric in a bid to frighten the British public into voting to leave the EU.
Brexit minister David Davis, for example, warned about the security implications of Turkey joining the EU three months before the June referendum.
"This demonstrates only too clearly why our membership of the EU, far from improving our security, actually puts it at greater risk," he said at the time.
Perhaps more tricky to explain though, will be Foreign Secretary Boris Johnson's infamous poem penned last year, in which he mentioned Erdogan and intimate relations with a goat, before he was named Britain's chief diplomat.
You can share this story on social media: