Stalkers could face 10yrs in jail as offenses surge in Britain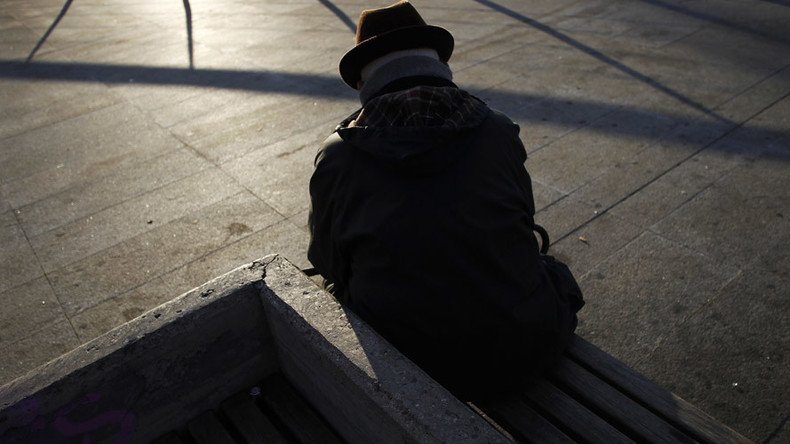 Stalkers are to face a maximum sentence of 10 years in jail after the government bowed to pressure from a cross-party campaign to better protect victims.
The Ministry of Justice (MoJ) says the maximum custodial sentence available to courts in England and Wales will double from five years when the tough new measures in the Policing and Crime Bill are adopted next week.
If the crime is racially or religiously aggravated, jail terms will also rise from seven to 14 years.
The Tory government had previously said five-year sentences were sufficient for the worst stalkers, but were defeated by Labour and crossbench peers in a key vote in the House of Lords just before Christmas.
A total of 194 people were convicted of stalking in 2015. The average custodial sentence was just over a year at 14.1 months, according to the Telegraph.
Figures show stalking crimes have shot up by more than 30 percent since 2012, including many cases which occur on social media networks like Twitter and Facebook.
One in five women and one in ten men will be affected by stalking in their lifetime, according to estimates.
Announcing the reforms, Justice Minister Sam Gyimah said stalkers "torment their victims and can make everyday life almost unbearable.
"We are doubling the maximum sentences available to the courts so these awful crimes can be properly punished.
"We are also working across the criminal justice system to ensure mental health issues associated with these crimes are properly addressed."
The change comes after a series of high profile stalking cases, including that of 31-year-old Alex Gray, who stalked popstar Lily Allen for seven years. He was finally sectioned under the mental health act last summer after breaking into Allen's bedroom and threatening to "cut her with a knife."
You can share this story on social media: