Royal Navy faces £500m budget black hole after buying ships it doesn't need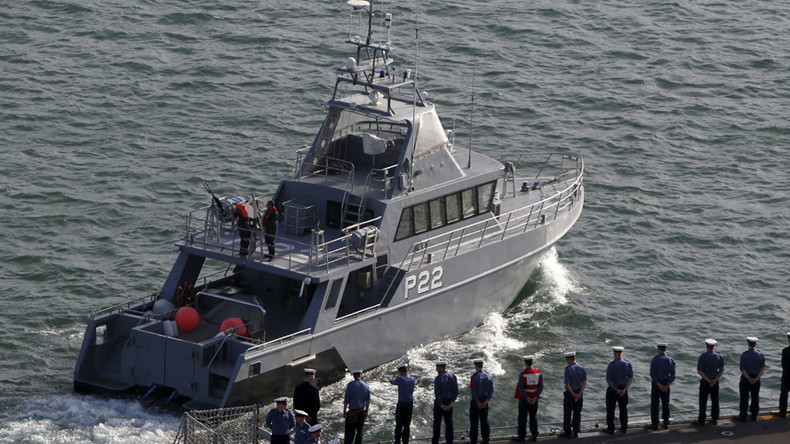 The Royal Navy faces a £500 million ($616 million) shortfall in its annual budget after the Ministry of Defence (MoD) ordered patrol vessels it did not need.
The five ships were ordered from BAE Systems because the MoD is committed to keeping shipyards in Scotland running, even if there are not any ships required.
Three of the five offshore patrol boats were ordered in 2014, with an updated order for last year, despite the fact the Navy already has four such vessels, The Times reports.
It is thought these ships will be retired early to make room for the new vessels.
Now the MoD must make £500 million in savings over the next two months, or else it will be forced to ask the Joint Force Command to bail it out.
The Navy is now considering its options, which include reducing the size of the Royal Marines, asking the army to pay for jobs such as guarding naval sites performed by marines, and even mothballing one of two new aircraft carriers.
"I am worried... and I don't see a way out of it without a shock and nobody wants a shock," former First Sea Lord and Admiral Sir Mark Stanhope told The Times.
The Royal Navy has been hit by budget restraints in recent years under the Conservatives' austerity policies.
Two months ago, one of the Royal Navy's cutting edge Type 45 destroyers had to be humiliatingly towed back to port just two days after setting off to take part in NATO exercises.
The HMS Duncan is believed to have suffered total propulsion failure, forcing it back into Plymouth harbor, according to the Telegraph.
"Britain has the largest defence budget in Europe and it is growing as we invest billions of pounds in new ships, submarines and aircraft," the MoD said.
BAE Systems said it was "on target to exceed planned cost-savings in its shipbuilding operation through efficiency measures put in place under the terms of business agreement."
You can share this story on social media: