1 in 4 Brits spy on their partner's phone – and often don't like what they find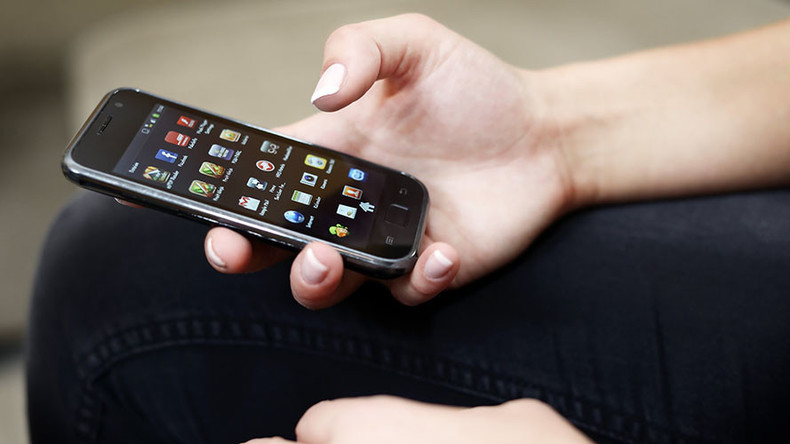 It isn't just unscrupulous tabloid journalists who are happy to snoop through other people's phones – 22 percent of British people admit to illicitly spying on their partners devices.
According to new research by mobile insurance company Row.co.uk, women are the highest offenders, with a quarter of them admitting they regularly go through their other half's texts, calls, social media, emails, and internet history. Fewer men admitted to the same offence, but those who did, rifle through their partner's phones far more often, with one in 10 snooping at least once a week. Only eight percent of women spied on their lovers as regularly.
Celebrity chef Jamie Oliver hit the headlines in 2012 after his wife Jools confessed to going through his phone and emails to make sure he wasn't cheating.
"Yeah, I'll check [Jamie Oliver's] email. I'll check his Twitter. I'll check his phone. Everything seems fine," she told the The Sunday Times Magazine at the time. "He says I'm a jealous girl, but I think I'm fairly laid-back, considering."
Most Brits, however, are not so lucky, with more than half of the snoopers telling researchers they had found incriminating information on their partners' phones. A fifth confronted their partner, and one in 20 say they ended up dumping their other half.
With more than a hint of hypocrisy, 13 percent of snoopers would not let their other halves check their own devices, and nearly a third confessed to having messages, images, or calls that they would rather their consorts not learn about.
"It seems as though Brits have trouble trusting their partners, especially when it comes to technology," said Row.co.uk's Richard Waters. "Our data shows that advances in technology are putting a strain on our relationships, as although they give us another way to communicate with our partners, they're also providing ways to communicate with others in a way that can be kept secret.
"It's shocking to see just how many UK people are regularly checking up on their other halves, especially when you consider that the very act of snooping accounts for five per cent of break-ups."
READ MORE: Hairy situation! Sexually transmitted infections spread by pubic waxing, warn doctors
Most of those quizzed said they went behind their lover's back because they were acting suspiciously, but over a quarter did it simply out of boredom.
You can share this story on social media: