Ex-MI6 chief warns electronic voting presents serious hacking risk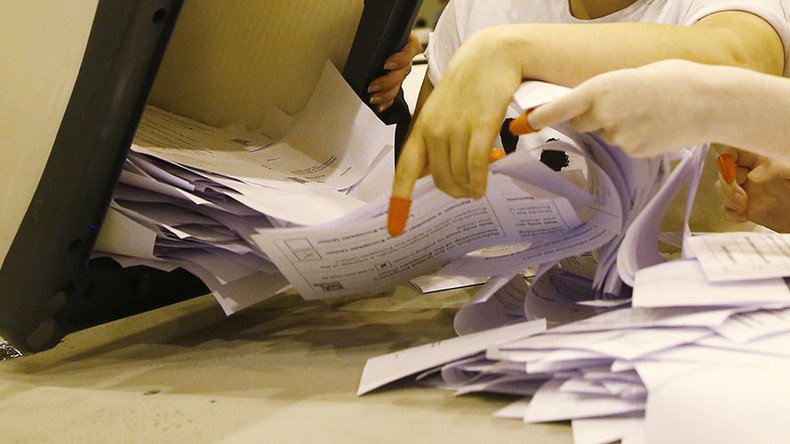 Traditional paper ballots may be a better option than electronic voting systems because the technology could be hacked and ballots altered, the former head of MI6 has warned.
For a forthcoming documentary on the state of international affairs, Sir John Sawers told the BBC that the old pencil and paper method of voting is more secure than any online option.
His comments come amid US accusations that Russia shaped the outcome of the recent presidential election.
"We need to have systems which are robust," Sawers said.
"The only trouble is, the younger generation of people expect to be able to do things remotely and through electronic devices.
"Bizarrely, the stubby pencil and piece of paper that you put your cross on in the ballot box is actually much more secure than anything which is electronic," the spy chief insisted.
Areeq Chowdhury, head of the WebRoots Democracy campaign for electronic balloting, told the BBC that there is "no evidence to show that online voting is more susceptible to fraud than the paper alternative.
"There have been more instances of fraud across the world with paper votes than electronic ones, and the recent recounts of electronic votes in the US showed no evidence of hacking," he added.
However, Sawers maintains that the risk is real, telling the BBC that one of the big issues presented by cyberwarfare is "it hasn't really been discussed internationally about what is an acceptable use of cyber powers and where are the red lines and what happens when those red lines are crossed.
"We're at a very early stage. It's a bit like with nuclear weapons back in the 1950s. We've got the capabilities, but there are no rules lined up as to how they should be used," he said.
You can share this story on social media: