Britain's foreign aid budget is 'exporting the dole' to poor Pakistanis, says Tory MP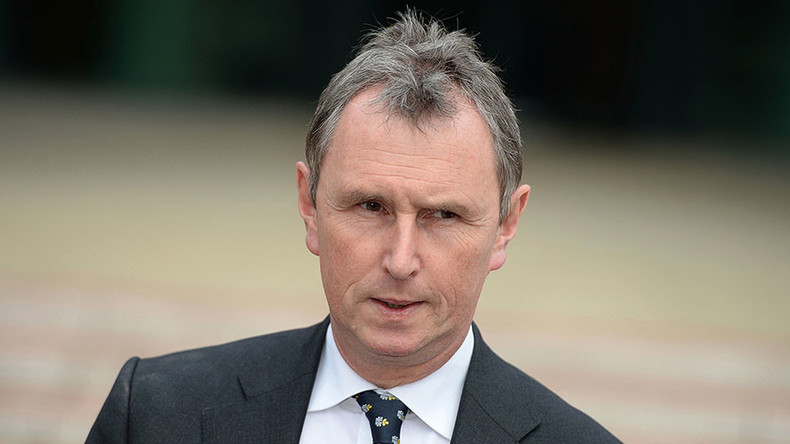 A senior Tory MP has compared a foreign aid program that hands money directly to Pakistan's poorest people to "exporting the dole."
Nigel Evans, a member of the International Development Select Committee, warned that the cash transfers were "clearly open to fraud."
The MP, who sent out Christmas cards featuring a photo of himself with US President-elect Donald Trump, called on the Department for International Development (DfID) to urgently examine the program.
Britain's aid budget currently helps fund the Benazir Income Support Program (BISP), which offered cash support to more than 235,000 families across Pakistan in 2012, and could be helping 441,000 by 2020.
DfID argues that offering just over £10 ($12.30) a month to these families cuts out any middlemen, reduces the risk of fraud, and minimizes the cost of the program.
The budget for cash transfers, which help people who live on less than £1 ($1.23) a day, has risen from £53 million ($63 million) in 2005, to an annual average of £219 million ($268 million) in the period 2011-2015.
However, Evans has called on DfID to launch an urgent examination of cash transfers.
"Normally this sort of aid is only given in a crisis or emergency when it is the only way to give help. It only should be a temporary measure, but it seems like we're exporting the dole to Pakistan, which is clearly not a clever idea.
"Anything that involves money needs to be properly scrutinized and is clearly open to fraud, with money siphoned away when it ought to be directed to those most in need.
"This is something that International Development Secretary, Priti Patel, needs to look at urgently to ensure that there is proper accounting for how this money is being delivered," he said.
Writing for the ConservativeHome blog, Evans claims that, while he supports the aid budget, the government must "get to grips with the inadequacies of the system."
He cites examples of a British aid funding an airport on the remote south Atlantic island of St. Helena, where it is difficult to land aircraft when winds are in full force and there are "multiple stories of fat cat aid bosses."
A DfID spokesman said: "Cash transfers allow aid to be more efficiently targeted to those who need it, when they need it. In Pakistan, the roll out of biometric payments makes our program one of the most secure cash transfers in the world, and means British taxpayers can be sure that the help they provide goes to the less fortunate, not those abusing the system.
"We have a zero-tolerance approach to fraud and corruption and we have robust systems in place to protect our investments."
You can share this story on social media: