UK played 'leading role' in UN resolution condemning Israeli settlements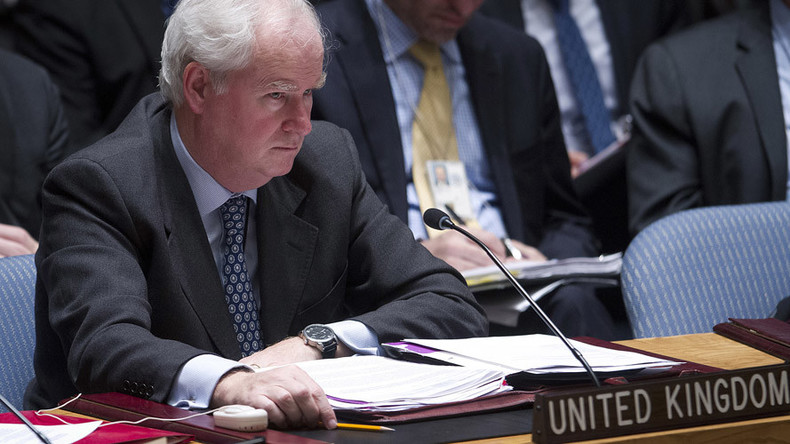 Britain's role in brokering a UN resolution condemning Israeli settlements on occupied Palestinian territory has been confirmed. Israel responded by summoning London's ambassador on Christmas Day.
The UK played a key role in ensuring the UN Security Council resolution passed and in helping with drafts of the text.
The Guardian reports Britain also had a significant hand in mediating between Palestine and the United States to ensure the resolution met the concerns of both sides.
On Wednesday morning Israel accused the UK of going behind its back and secretly playing a "leading role" in pushing the resolution.
The Telegraph quoted an Israeli official as saying: "We're disappointed that a friend and ally such as the UK would take a leading role in formulating and promoting this hostile resolution."
These allegations have now been confirmed, according to the Guardian, which reports the UK Foreign Office did not deny it had been involved in the drafting process.
UK Foreign Office minister Tobias Ellwood welcomed the UN resolution on Twitter, while Britain's ambassador to the UN, Matthew Rycroft, also reiterated London's support for the decision.
However, strongly pro-Israel factions within Britain's ruling Conservative Party have voiced their discontent with UK support for the resolution.
Conservative Friends of Israel (CFI) parliamentary chairman Sir Eric Pickles said: "CFI is disappointed by the UK's decision to support the controversial UN security council resolution, which legitimizes the Palestinian Authority's attempts to internationalize the issue and avoid the necessary direct peace talks.
"In addition, the resolution will embolden the hard-line BDS [Boycott, divestment and sanctions] movement and the ramifications for Jerusalem and Judaism's holiest site – the Western Wall – are seriously troubling."
Israeli Prime Minister Benjamin Netanyahu reacted furiously to UNSC resolution 2334, reserving his strongest condemnation for outgoing US President Barack Obama.
In a sign of frustration with London, Netanyahu summoned Britain's ambassador on Christmas Day for a telling-off.
Nine other ambassadors were also summoned by the Israeli PM, including the US ambassador.