Soldier-turned-MP opposed to Iraq investigations got 'critical' late-night texts from MoD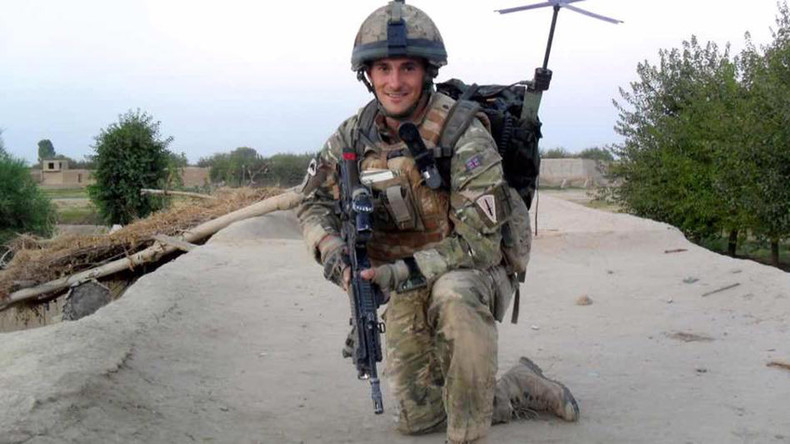 A former army officer-turned-Tory MP says he was sent late night texts by Ministry of Defence (MoD) staff over his "unhelpful" crusade on behalf of soldiers accused of Iraq war abuses.
Former army commando Johnny Mercer, who is now a Devon MP, told the Times that despite the unusual messages over his efforts on a report on the treatment of troops subject to war crimes investigations, he was even more determined than before to continue his work.
He said that some messages had come through in the early hours of the morning telling him his outspoken views and work as the head of a committee of MPs were not helpful.
"The officials are interested in protecting [Defence Secretary] Michael Fallon but what I am interested in is the British military and how it is allowed to operate," he said Sunday.
"There have been texts at one o'clock in the morning. I don't want to go into detail, but they have been as a consequence of articles in newspapers and things I have said in public."
He said that texts he had received had been "critical of my approach" and had been sent by civilian staff at the MoD who insisted "what I am doing is not helpful to the government."
Mercer, who left the army as a captain after three tours of Afghanistan, is heading the report into what critics of the process call the "hounding" of Iraq veterans by legal firms.
An MoD spokesman told the Times: "The government is determined to stop spurious legal claims against our troops and looks forward to considering recommendations from Johnny Mercer's committee."
However, writing for the Guardian in October, former army Lieutenant Colonel Nicholas Mercer – no relation – warned that key points were being missed in the fierce debate about military abuse in Iraq.
He said the idea that most cases were "spurious" ignored the fact that the MoD had accepted liability – in effect, admitted – abuse by paying out in 326 cases.
Mercer also pointed out that many allegations had been registered by other military personnel, who had no financial interest but wanted to see justice done as a matter of duty.
Mercer said that the enduring legacy of Iraq was litigation.
"Modern armies now have to comply with international humanitarian law and are rightly held to account if they don't."
He said that many serving and former soldiers wanted to see that the military kept to the highest standard of conduct.
"This should be the aspiration of all of us," Mercer said.