Winson Green: Riot spreads in privately-run Birmingham prison
Published time: 16 Dec, 2016 14:32
Edited time: 17 Dec, 2016 13:19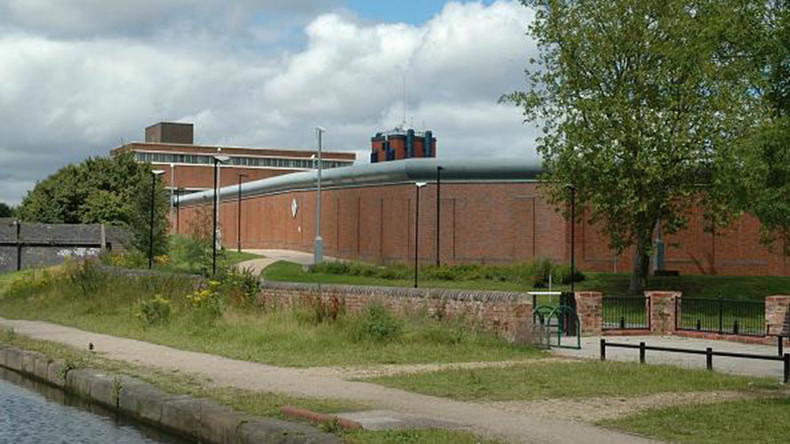 Riot police and ambulances were called to a privately-run jail in Birmingham amid reports of developing protests and rioting on Friday.
It is understood that around 400 men were involved in the disturbances.
"Our teams withdrew following a disturbance and sealed two wings, which include some administrative offices," said G4S custodial and detention services managing director Jerry Petherick. "The disturbance has since spread to two further wings. All staff have been accounted for.
"Additional officers have arrived on site and we have deployed canine units within the prison. West Midlands Police helicopter is also in attendance. We are working with colleagues across the service to bring this disturbance to a safe conclusion."
HMP Birmingham, also known as Winson Green, is run by security giant G4S. The incident is said to have started after 9am on Friday, and originally involved two of the prison's wings, which can hold up to 250 inmates each. It spread to two more wings in the early afternoon.
The prison, which stands close to the city center, can host up to 1,450 adult men. The unrest is believed to have started in wings N and P and spread to wings L and M, while the rest of the prison was put on lockdown.
"It is not under control and potentially is getting worse but we cannot confirm this," said the national chair of the Prison Officers Association (POA), Mike Rolfe.
"We know a set of keys containing a cell key have been taken so prisoners are potentially opening up cells. We also know there are no staff injuries and all are accounted for."
Specially trained 'Tornado' prison officer teams were also sent to the facility, brought in from other parts of the country. All Winson Green prison officers were called to the scene. Reports mention a "badly injured" inmate, while other prisoners were said to have burnt and destroyed their files.