Brexit pushes London out of top 100 most expensive cities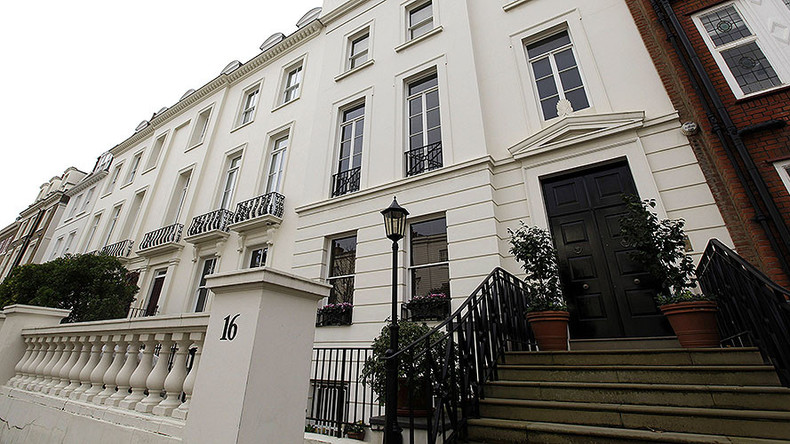 London has plummeted 57 places in a global ranking of the most expensive world cities for expatriates, meaning it is now cheaper than Beijing, Berlin and Singapore.
A weaker pound caused by Brexit has pushed central London out of the top 100 most expensive locations in the world for expats and relegated the city to 103rd place, according to the latest Cost of Living survey by ECA International.
Just one year ago, central London was among the world's top 50 most expensive cities, but now it is cheaper than Auckland, New Zealand, and Sydney, Australia.
Other UK cities to suffer the effects of Brexit include Edinburgh, which tumbled from 67th place to 151st place, and Belfast, which fell 73 positions to 169th.
While the falling pound is good for foreign earners, those living in the UK are being plunged into a "living standards crisis" after inflation soared to a two-year high.
The government's Consumer Prices Index jumped from 0.9 percent in October to 1.2 percent in November this year, and economists are predicting 3 percent inflation by late 2017.
The sudden rise is partly because British manufacturers are seeing costs skyrocket due to the country's weak pound, which has pushed up the price of imports.
The combination of increasingly costly imports with wage stagnation means the cost of living for British earners is become more and more expensive.
"This is the first time central London has not featured in the top 100 since ECA's Cost of Living rankings began," said ECA International Production Manager Steven Kilfedder.
"The weakened pound means that UK businesses are paying more when sending staff to work overseas, although it is cheaper to bring staff to the UK.
"London is now cheaper than Paris, Berlin and Brussels thanks to the weak pound."
The drop in rankings for British cities represented the largest declines in the company's European table and the third-largest decline in the world, behind Nigeria and Mozambique.
Tokyo, Japan, retook the top spot on the global list, rising 11 places over the past year, the company said.
Several New Zealand cities also saw dramatic rises in costliness, with Auckland now at 44th globally, followed by Wellington at 47th.
Switzerland occupied the top four spots in the European rankings, with Zurich, Geneva, Basel and Bern.