'Collision narrowly avoided': Drone flew within metres of Airbus passenger jet over London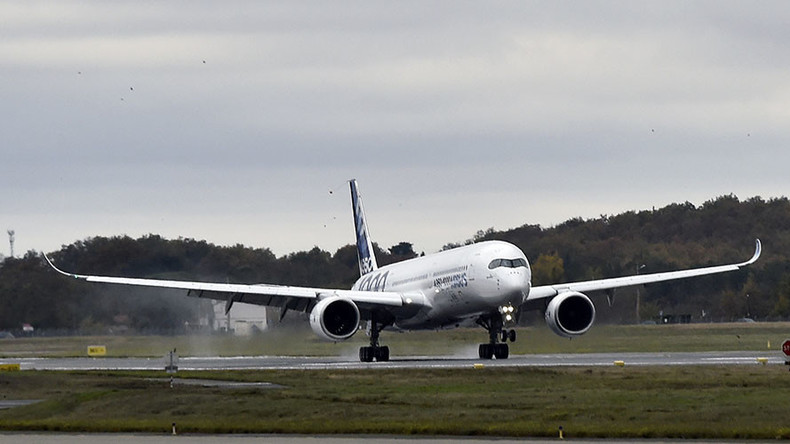 A drone the size of a football passed within metres of a passenger jet flying over London, leaving the pilot with no time to take evasive action, an investigation has concluded.
A report by UK Airprox Board, which logs aircraft incidents in UK airspace, details how on August 4 the drone came into "conflict" with an Airbus A320 flying at around 11,500 feet.
The aircraft – which typically carries around 150 passengers and crew – had been travelling over the capital when the flying object reportedly passed by "very quickly".
According to the board, the drone passed within 20 metres of the plane, giving pilots just seconds to react.
READ MORE: 2 injured as Toronto-bound passenger jet narrowly avoids collision with 'drone'
"[T]he only the FO [first officer] could do was shout 'look!' The Captain also saw the drone for a short moment, but there was insufficient time to react or to avoid a potential collision," the report stated.
On landing, the crew gave a statement to local police but the drone operator was not identified.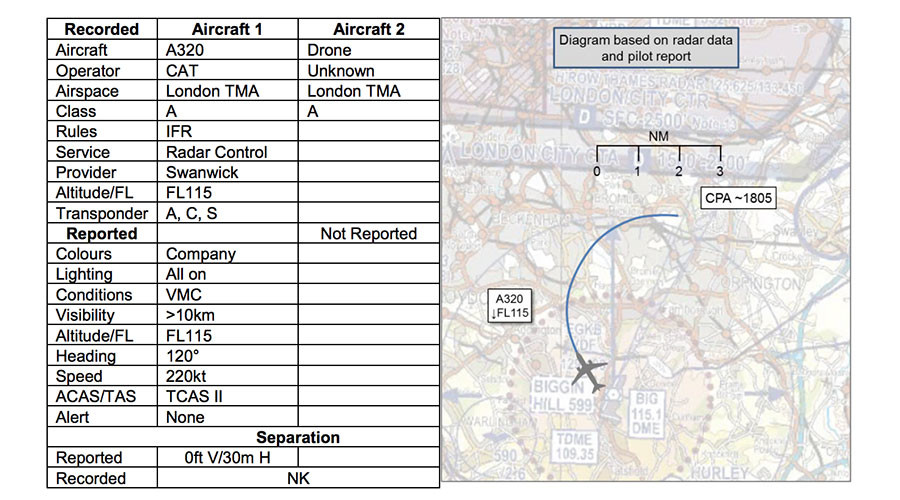 The first officer described the likelihood of a collision as "high," with the board concluding that the near miss showed that "a minority of drone operators were flagrantly disregarding regulation[s] and common sense".
READ MORE: Plane with Russian journalists on way to Peru tracked by Swiss fighter jets (VIDEO, PHOTOS)
"Acknowledging the difficulties in judging separation visually without external references, the Board considered that the pilot's estimate of separation, allied to his overall account of the incident, portrayed a situation where a collision had only been narrowly avoided," the report added.
A second aircraft which was in the area at the time also reportedly saw the high-flying drone.
You can share this story on social media: