'Spit & I'll f***ing hurt you': Police officer filmed repeatedly punching suspect (VIDEO)
Published time: 8 Dec, 2016 15:26
Edited time: 9 Dec, 2016 11:56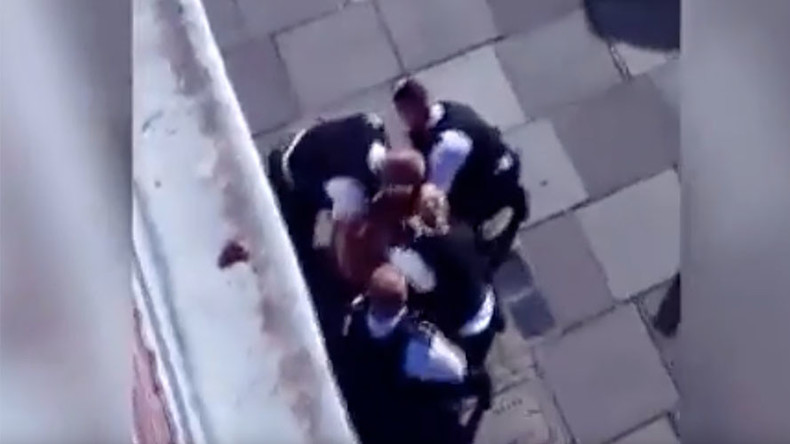 Footage of a London policeman repeatedly punching a shirtless man in the back as he is pinned to the sidewalk by another three officers has emerged online.
The incident is believed to have occurred in Ruislip, West London, earlier this year.
When the suspect, who is wearing a spit hood, cries out in pain, he is told by the police officer: "You spit and I'll f***ing hurt you."
The video shows officers shouting at a man to put his hands down as one of them punches him at least six times in the back.
An officer tells the suspect he is under arrest for assault and tells him to "shut up" as he calls out in pain.
The footage then shows the man, who gives his name as Gustavo, being helped to sit up and put in the back of a police van.
"It looked like he wasn't going anywhere, they already had him face down on the ground. I thought 'can they do that?'" the person who filmed the incident told the Daily Mail.
"It went on for quite a while and the man was obviously in pain. He was saying: 'I can't breathe.' One of them put his knee in his back.
"I don't know what happened before I started filming, but someone said the man had stolen something from a shop."