British politics sinking into US-style 'culture wars'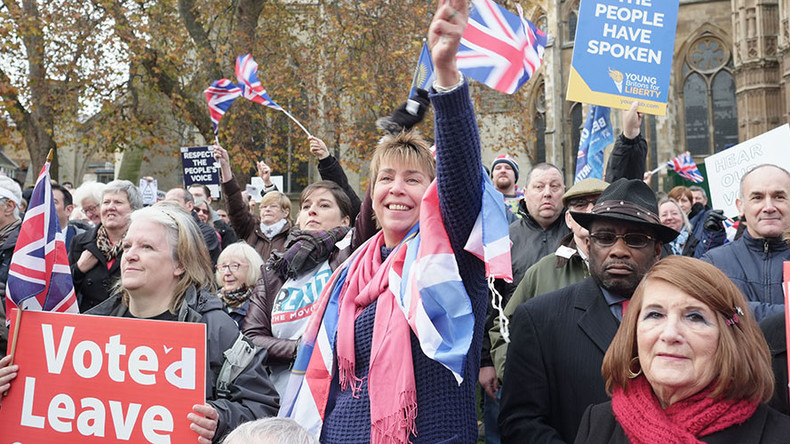 British politics is slipping into 'culture wars' which cut across social class and traditional party lines, according to a new study on the Brexit vote.
A report from the National Centre for Social Research found that the UK is beginning to emulate US politics, which has been gripped by culture wars since the early 1990s, according to sociologist James Davison Hunter, who coined the phrase.
The new report, 'Understanding the Leave Vote,' argues that the referendum campaign exposed the extent of the cultural divide in British society over issues such as immigration.
Leave voters cited the following issues as important in deciding how to vote in the EU referendum: the economy (21 percent), immigration (20 percent) and sovereignty/EU bureaucracy (17 percent).
The report found that 88 percent of those who thought immigration was the biggest issue voted Leave, and 90 percent of those chose sovereignty.
Report author Kirby Swales claims the 'left behind' voters were not the only people who backed the Leave campaign at the ballot box.
Affluent Euroskeptics with anti-immigration and anti-welfare views and older working class voters also played a role.
"The EU referendum was highly divisive, highlighting a wide range of social, geographical and other differences in Great Britain. This was less a traditional left-right battle, and more about identity and values. It is a strong sign that the so-called 'culture wars' of the US have arrived in Great Britain in earnest," the report says.
Media influence appears to have played an important role, with voters more likely to "follow the position" of the newspaper they read than the political party they identified with.
For example, 70 percent of Sun and Express readers voted Leave, while just 9 percent of Guardian readers chose Brexit.
In a sign of Britain's fragmented political landscape, 53 percent of those on the right and 50 percent of those on the left voted Leave.
"This suggests that this debate might be increasingly decided by views on acceptable social behaviour and moral fairness, rather than redistribution and the role of the state," said the report.
Among Remain voters, the economy was considered the most important factor. Some 21 percent cited economic reasons, while 20 percent mentioned immigration.