Tsunamis threaten Britain's nuclear power plants, scientists warn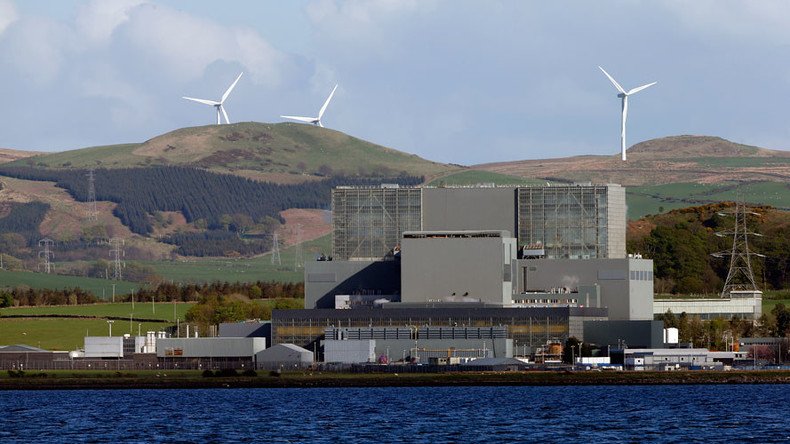 Britain's nuclear power stations are at risk from tsunamis caused by undersea landslides, scientists have warned.
Marine geologists at Durham University found that the British Isles have been hit by more tsunamis than previously believed, including one wave which reached a height of 60 feet.
Scientists are urging the government to take the threat of tsunamis seriously, warning that they could damage critical infrastructure on the coast, such as nuclear power stations, ports, and oil terminals.
New evidence has shown that the giant waves can be triggered by underwater landslides, as well as earthquakes, as was the case with the 2011 tsunami that killed 16,000 people in Japan in 2011.
These landslides cause billions of tons of mud to break away from the seabed and tumble downwards, creating a suction hole in the sea above. Water then rushes to fill the void, creating a giant wave.
Researchers are urging the government to take steps to protect nuclear and other key installations from tsunamis, which are likely to occur more than once every 10,000 years.
Durham University professor of marine geology Peter Talling said: "We believe the government should consider adding tsunamis to the National Risk Register of Civil Emergencies."
The register sets out plans for rare, but potentially devastating disasters, such as flu epidemics and floods.
Talling, who leads the Landslide-Tsunami Consortium, cites the Storegga landslide as an example of how powerful and destructive this underwater threat could be.
The landslide, which took place 8,200 years ago, saw a chunk of sediment larger than Scotland detach from the sea floor off Norway.
"Storegga caused a tsunami 20 meters high in Shetland, 11 meters high in Norway and three to six meters high in Scotland," he said.
Professor David Tappin, of the British Geological Survey, said it was important to prepare for such hazards.
"If you plan for such events before you start building, you can protect against them," he said.
You can share this story on social media: