Rival gangs clash in mass brawl on Birmingham street (VIDEO)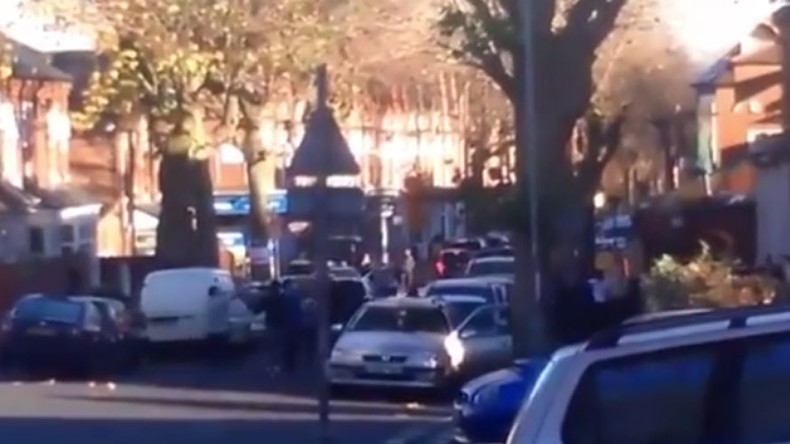 Footage has emerged of a mass brawl involving up to 30 people in the English city of Birmingham last week.
Police are investigating the incident, in which rivals swung pieces of lumber and hurled objects at each other.
West Midlands Police said the brawl took place between 1:15pm and 1:30pm on November 29.
Footage taken at the scene shows two gangs of men brawling in the middle of Regent Road in Birmingham's Handsworth area.
After being pelted with objects, some men carrying lengths of wood take on members of another gang.
In the course of the melee, a car apparently rammed a parked vehicle before speeding through the road packed with scrapping people.
Eye-witnesses told the Birmingham Mail that the fight went on for about ten minutes.
One of the groups eventually fled to their cars and fled the scene.
Abdul Aziz, of Abdul's Kebab shop, told the Mail: "It was incredible scenes really. We have had some problems in the area in recent times with crime but I've never seen anything like this before.
"People were hitting each other with big bits of wood, and there were people with blood pouring from wounds on their heads.
"It's certainly not what you want to happen around here!" he said.
A spokesman for West Midlands Police said: "Police are appealing for information after they were called to reports of a disorder involving a large group of men.
"One man sustained injuries to his foot after a car ran over it and a second man had a cut to his head after being hit by a stick. Neither man wanted to go to hospital."