British Army has just 5 Russian language speakers… despite Tory warnings of war
Published time: 5 Dec, 2016 12:38
Edited time: 6 Dec, 2016 14:11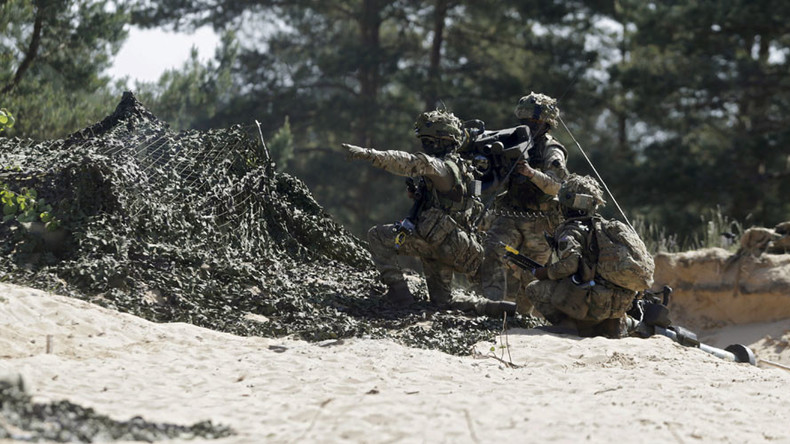 Despite frequent warnings by the government of an impending Russian threat, cuts to Britain's defense budget have left its military with just five Russian interpreters, according to the latest figures.
The Labour Party's defense spokesman has blasted the Tory government over the shortfall. However, some experts say the current practice of relying on private contractors is justified.
The Foreign Office has 163 employees possessing Russian language skills ranging from basic to advanced levels, while 637 people in the military can speak languages such as Arabic, Pashto, and Mandarin.
Labour Shadow Defence Secretary Nia Griffiths said the shortfall is the result of years of Tory-led defense austerity and "repeated failure to give our Forces the resources that they need."
The shortage of Russian speakers has emerged as Britain is sending troops and armor to Eastern Europe as part of NATO's buildup there.
In late November, Defence Secretary Sir Michael Fallon announced that 800 British troops would be sent to Poland, to be followed by armored Ajax vehicles later.
One senior Tory told the paper that he also has concerns about the dangers posed by language "de-skilling" in the military.
"Language skills are an important element of modern military preparedness," said Dr. Andrew Murrison MP, who serves on the Joint Committee on National Security Strategy.
"With much better language training packages on the market now, there's little excuse for basic linguistic de-skilling in the British armed forces," he said.
However, one expert has argued that the use of local contractors is a much better option overall.
Peter Quentin, a research fellow at the Royal United Services Institute (RUSI), said there are no "operational deployments or exercises with the Russians that would justify having Russian speakers at an operational level."
He said it is often better "contracting people who are native speakers, as interpreters do so much more than just translating."
"They offer local situational and cultural awareness and it is very hard to generate that from an MoD [Ministry of Defence] classroom," Quentin said.
The military defended its staffing levels, saying in a statement the army has "enough dedicated Russian interpreters for our current needs, as well as numerous fully qualified members of personnel on hand to provide further support, and the ability to call on contractors, if we need it."