Labour Party seeks amendment to Brexit bill to avoid isolation from Europe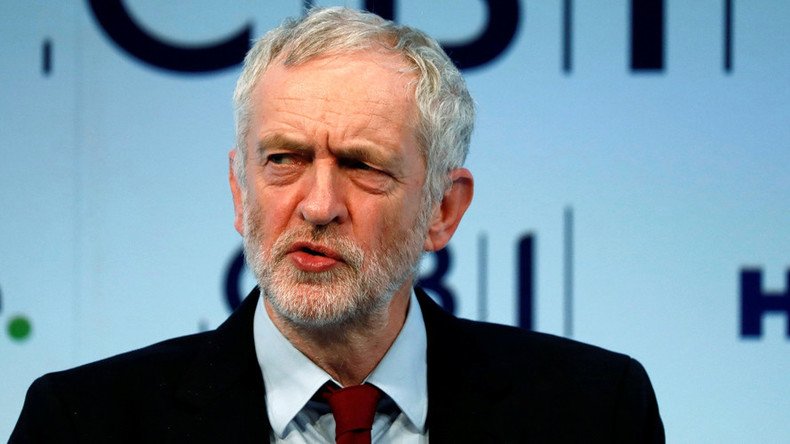 UK's opposition Labour Party is planning to file an amendment to legislation regarding Britain's official exit from the European Union to make sure the country has access to Europe's markets, its leader, Jeremy Corbyn, revealed.
The amendment would also deal with workers' rights and environmental protection measures, Corbyn said in an interview to Sky News on Saturday.
"When the Article 50 debate comes up, we will put forward an amendment to it which will be on the issues I've just said, about market access and protections. We want those to be part of negotiations," the Labour leader also said.
The so far untested Article 50 of the Lisbon Treaty lays out a general path for an EU member to leave the Union. The official exit process begins after a member state notifies the European Council of its intention in accordance with the article in question.
"We are respecting the result of the referendum. It might not be the one we wanted but it's the one we've got," Corbyn said, dismissing the idea the amendment could slow down UK's separation from the EU.
Corbyn also noted that unlike former Labour Prime Minister Tony Blair he doesn't think the results of the referendum can be reversed.
"Article 50 will still be invoked. We are not going to block it. We don't think that's right to do that. But I do think there will be a considerable body of MPs on both sides which does require an amendment that supports a trade agreement with Europe in the future," he said.
Yet Corbyn said that "two-thirds of Labour voters voted to remain" and that there wasn't a "blank check" to the government.
The plans for an amendment were triggered by the fact that "there are those in the Tory party who want us to sever all connection with Europe, reduce corporate taxation, set up some kind of bargain basement trade agreement with the USA."
Such a policy will inevitably lead to a "reduction in wages, reduction in public expenditure and ultimately a big reduction in living standards across Britain," Corbyn said.
The words of the Labour leader come as government lawyers are getting ready to launch a challenge against a High Court ruling that says Prime Minister Theresa May is not entitled to initiate Brexit and needs to seek parliament's approval.
May has said she intends to invoke Article 50 by the end of March 2017, if the court rules in her favor, if otherwise her timetable may be derailed. In case the Supreme Court dismisses May's appeal, the government is reportedly to come up with a bill that would make it harder for amendments to get passed.
You can share this story on social media: