Britain's military drone fleet could almost double in price, US figures suggest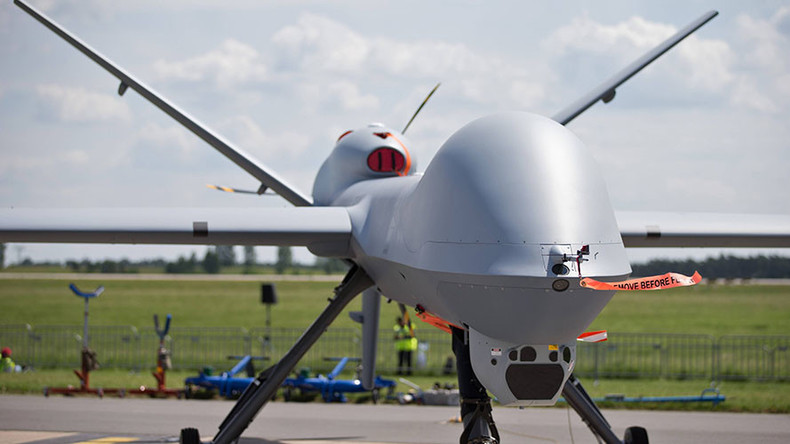 The cost of expanding Britain's drone fleet could run as high as $1 billion, US figures indicate, a fact strenuously denied by the Ministry of Defence (MoD).
Cost projections for new UK equipment appear to contradict those released by the US, which is selling Britain the components.
Read more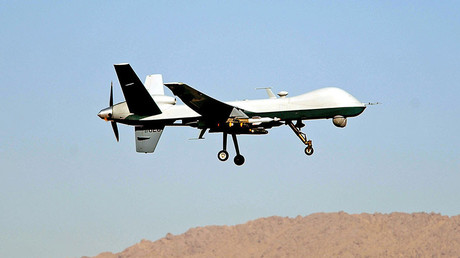 The disparity was first spotted by the Bureau of Investigative Journalism (TBIJ). UK figures from April projected the cost of new drones and ground control stations at £415 million ($520 million), while more recent US figures set the deal at a cost of $1 billion (£790 million).
The MoD insists the £1 billion price tag is merely what would be paid if Britain chose to buy all of the equipment.
They said the two figures are simply "not comparable." Based on the MoD's costing, Britain is likely to buy 16 drones with an option for a further ten, plus eight ground control stations with the option for an extra four in the future.
Figures in the 2015 Strategic Defence and Security Review also appear to be at odds with the latest costings. It suggested "the UK would have 'more than 20' armed drones by 2025, and the new fleet will replace the existing Reapers."
Kill missions
A leaked job description recently emerged suggesting the US is flying secret kill missions from UK soil.
While the MoD blasted the allegation as a mere "conspiracy theory," one ad seen by human rights charity Reprieve appeared to be recruiting for an all source analyst to be based at RAF Molesworth in Cambridgeshire to support US military operations in Africa.
Despite its RAF prefix, Molesworth is used by the United States Air Forces in Europe (USAFE). Plans have been made to draw down the US military presence in Britain – including at nearby RAF Lakenheath – but as of October 2016, they remain in American use.
The job being advertised required the successful candidate to "perform a variety of advanced targeting operations … in support of employment of GPS guided weapons, weaponeering and collateral estimation, as well as utilizing the tools required for advanced targeting."