ISIS planning more terror attacks in Europe, captured documents reveal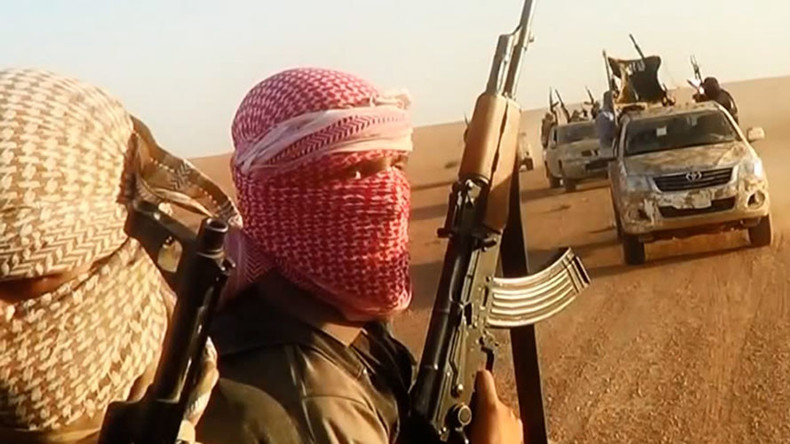 Islamic State (IS, formerly ISIS/ISIL) is planning attacks across Europe, according to intelligence seized by Western-backed rebels in Syria, a British general has claimed.
Major-General Rupert Jones, deputy commander of US-led operations against the terrorist group, said that information retrieved by Kurdish and Arab militias in the former IS stronghold of Manbij indicates that there are explicit threats to Europe and elsewhere.
Jones did not disclose any information found in the plans, but said that the data acquired by rebel forces will be shared with British and other coalition agencies as quickly as possible.
The discovery comes as the US State Department issued a terrorism warning to its citizens visiting Europe over Christmas.
"Manbij was hugely important for external operations," said Jones.
"A huge amount of intelligence gathered in Manbij related to threats in Europe and elsewhere. What we are now in the process of doing is starting the isolation of Raqqa.
"For as long as Raqqa is sitting there, they can orchestrate external operations. So the sooner it's liberated or the sooner Daesh [IS] are liberated from there, the better," he continued.
Jones told the Times that an even bigger stash of documents was expected to be found in the Iraqi city of Mosul, which is currently under siege.
"I am absolutely certain that an extraordinary amount of intelligence will come out of Mosul. We have ramped up as a coalition our ability to gather and process all that intelligence, because it will be a labyrinth of intelligence and we need to get that into the hands of intelligence agencies," he said.
His comments come amid growing fears that an IS coordinated or inspired terrorist attack will be carried out in Europe over the Christmas season.
Last week, the US State Department issued a travel warning to its citizens visiting Europe.
"Credible information indicates the Islamic State of Iraq and the Levant (ISIL or Daesh), Al-Qaeda, and their affiliates continue to plan terrorist attacks in Europe, with a focus on the upcoming holiday season and associated events," it said.
Britain remains on severe terror alert, meaning that an attack is highly likely. It was revealed on Saturday that undercover SAS troops will be deployed on Oxford Street, London's popular shopping destination, in the run up to Christmas.
Around 70 Special Forces troops are reportedly on standby in the capital at the ready in the event of a terror attack.