UK couple jailed for funding ISIS nephew, told him to 'eradicate' PKK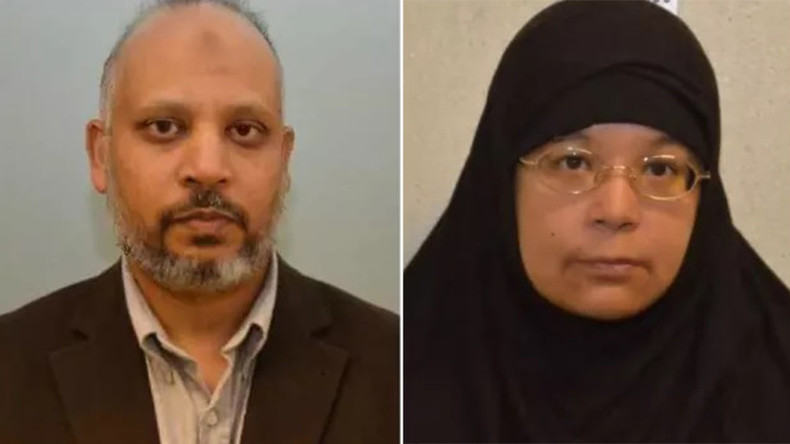 A South London couple have been imprisoned for funding terrorism after admitting they sent money to their nephew, an Islamic State (IS, formerly ISIS/ISIL) fighter in Syria. The pair also encouraged him to "eradicate" the Kurdistan Workers' Party (PKK).
Mohammed Iqbal Golamaully, 48, and his wife, Nazimabee Golamaully, 45 admitted they sent money, £219 (€256), to Zafirr Golamaully and pled guilty to funding terrorism, after originally claiming the money was for his university studies.
Zafirr Golamaully is a well-known IS fighter, who goes by the name Paladin of Jihad online. He left his family home in Mauritius in March 2014 and travelled to Syria.
Mohammed is originally from Mauritius and worked as a manager of a hospital, while Nazimabee is English and was a former IT consultant.
The pair were sentenced Tuesday at the Old Bailey. Mohammed received two years and three months, while Nazimabee was sentenced to one year and 10 months.
Judge Anuja Dhir QC said the couple's communications showed "a sustained and very real sympathy for the ideology of Islamic State in Syria and their methods."
"Those methods involve killing innocent people in acts of terrorism," she added.
On Thursday, the court heard Mohammed Golamaully admit he was in regular contact with Zafirr and even encouraged him to "eliminate" and "eradicate" the Kurdish PKK fighters battling against IS in Syria, who he described as "dogs."
The court also heard that Zafirr's sister Lubnaa later joined him in Syria, and Mohammed told her she would need to learn to use the gun her brother had given her, and start wearing a hijab.
Mohammed told his niece to send pictures of dead Syrian children to her mother and to encourage her parents to convert to radicalism when she returned home.
As for Nazimabee, she didn't speak to Zafirr, but was the one to send the money through Western Union to IS courier Mohamed Alhmidan. In conversations with Zafirr's mother, Zaleka, she reassured her and expressed envy given that her own children had not gone to join IS.
"Your kids have done something exceptional. Take comfort in that. You have to accept the reward for that will be exceptional, but probably not in this life," she said.
Other messages between the sisters-in-law revealed Zaleka described Muslims who condemned the Charlie Hebdo terrorist attacks in Paris were "stupid idiots."
When police raided the couple's home in April 2015 they discovered the communications as well as evidence they had saved websites supporting IS in their favorites.
"The material found shows your extremist beliefs before and after the payment was made," Judge Dhir said. "The payment has to be seen in the context of your own personal extremist views at the time."
Mohammed's lawyer Richard Thomas argued the two were "naive" in supporting IS, describing it as a "phase" and reminding the court that when the money was sent, the full extent of IS violence had not yet been revealed.
"He was very slow to believe what was being said about Islamic State and he was very slow as it became clear, as things developed, to condemn that," Thomas said. "That's what happened. That's why he's here. That's why he's facing sentence."
Nazimabee's lawyer Hossein Zahir said the conversations with Zaleka comprised "exchanges between two women trying to deconstruct precisely what is happening in the world around them" and that she was "acting on the instructions of her husband."