#NotMyPrince: 'Anti-colonial' Twitter campaign rejects Prince Harry's Caribbean tour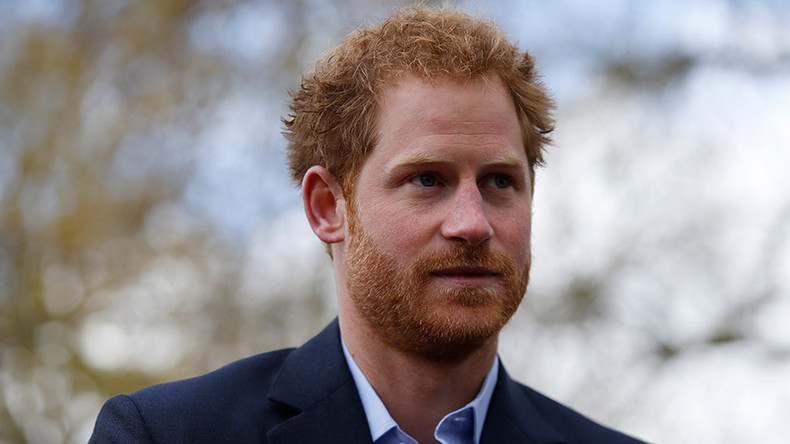 Prince Harry is facing anti-monarchy protesters during his trip to the Caribbean, where the hashtag #NotMyPrince is trending.
Harry, who is fifth in line to the throne, began his two-week tour of the Caribbean when he arrived in Antigua and Barbuda on Sunday.
He will also visit Barbados, Grenada, St Kitts and Nevis, St Lucia and St Vincent and the Grenadines – all members of the British Commonwealth that share Queen Elizabeth II as their head of state.
Many people in the region no longer feel ties to the British monarchy, however, and their mood is being reflected by the #NotMyPrince hashtag now trending on social media in response to Harry's visit.
Borrowing from the #NotMyPresident trend in response to Donald Trump's election in the US, the Caribbean movement describes itself an "anti-colonial welcoming committee for Prince Harry" that aims to "break the bonds of empire."
The campaign even quoted Harry's current girlfriend, who has a black mother and white father.
"You create the identity you want for yourself, just as my ancestors did when they were given their freedom," she said.
Barbados Prime Minister Fruendel Stuart has already expressed a wish for the nation to become a parliamentary republic and lose the Queen as head of state.
"It's a little awkward in the year 2015 to still have to stand up and instead of pledging allegiance to Barbados to be pledging allegiance to Her Majesty the Queen," he told a meeting of the ruling Democratic Labour Party (DLP), according to Voice of America.
The Telegraph reports that Harry is aware that he could be met by protests during his visit.
Harry is taking the Queen's place on the tour, as she no longer undertakes long-haul travel. He will be accompanied by Sir David Manning, his adviser on foreign affairs and a former ambassador to the US.
The Prince's visit will include a cricket match in Antigua and another in St Lucia, where West Indian cricketer Darren Sammy will join Harry for an exhibition match.
A Kensington Palace source said: "Prince Harry has been looking forward to this tour for many months. He was honored when his grandmother The Queen asked him to represent her in these seven countries.
"He has spent the last few weeks preparing for the dozens of engagements he will carry out and is ready to get started.
"While this tour will necessarily have a more formal feel, he's pleased that he'll have plenty of opportunities to meet people from all walks of life. There should be plenty of fun along the way."