London & Portsmouth Britain's most fertile terrorist recruiting grounds – US military report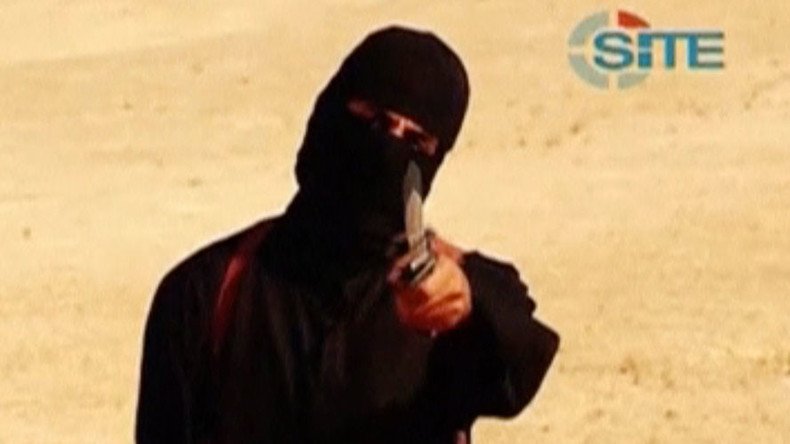 Terrorist recruiters in Europe have been focusing their energies on London and the southern English city of Portsmouth to find new fighters, a study from the US military shows.
According to a study from the Combating Terrorism Centre (CTC), recruiters from Islamic State (IS, formerly ISIS/ISIL) and Al-Shabaab, an Al-Qaeda affiliate group, have established strong networks in the two English cities.
Portsmouth and the British capital are thought to attract extremists because their large migrant communities offer easy access to "high numbers of potential recruits who are potentially under social-economic stress."
Around 850 men and women are believed to have left Britain for Syria and Iraq to join terrorist organizations. Authorities estimate half have already returned to Britain.
The CTC report lists three quarters of those who traveled between 2011 and 2015. Eight came from Portsmouth while 38 came from London.
"Although foreign fighters as a whole are a diverse group in terms of socio-demographics, the individual recruits themselves tend to cluster in terms of geography," the United States Military Academy document says.
"Approximately 70 percent of foreign fighters came from the same city as at least one other fighter. This suggests that a geographically-targeted approach to countering violent extremism is more likely to succeed than a 'shotgun' strategy.
"While virtual propaganda can provide the initial cognitive opening for adopting the jihadi narrative, a human connection is necessary to push the individual to actual activism, as well as for logistical reasons for travelling to a war zone," the report stressed.
Infamous IS fighter Jihadi John – real name Mohammed Emwazi – was a London man radicalized in 2009 after associating with several known extremists.
After reaching Syria in 2012, Emwazi began appearing in IS propaganda videos, often partaking in the beheading of hostages. Last November, the Pentagon confirmed he had been the target of a drone strike and confirmed dead with a "high degree of certainty."
From Portsmouth came the so-called "Al-Britaini Brigade Bangladeshi Bad Boys," which consisted of six young men who joined IS in 2013 and died fighting for the terrorist group.
Another group of friends, all in their 20s, known as the "Pompey Lads" – Ifthekar Jaman, Assad Uzzaman, Mehdi Hassan, Hamidur Rahman, Mamunur Roshid and Mashudur Choudhury – all left Britain via London Gatwick airport together in 2013 and flew to Syria to fight for IS. All but Choudhury are thought to have died there.
The lone survivor was caught upon his return to Britain and jailed for terrorist offences.
Shortly before his death, Ifthekar Jamam told the BBC that he hoped for "eternal paradise" in dying for his cause.
"I am ISIS. This is the group I am with. We are trying to establish the law of God, the law of Allah," he said in a video call.
"This is the duty on me... all these people are suffering. Muslims are being slaughtered," the terrorist stressed.
The CTC files highlighted "the ability of jihadi groups to recruit foreign fighters is thus based on creating a narrative that is focused on the ongoing deprivation of Muslims."
"It seems that religious figures play a relatively minimal role in this process, a fact that provides support for previous findings indicating that political and cultural aspects of jihadi ideology play a greater role in the radicalization of foreign fighters than strictly religious ones," the report added.
The study also revealed that most militants had "basic" formal religious education and that recruiters prefer such volunteers as they are "less capable of critically scrutinizing the jihadi narrative and ideology."
You can share this story on social media: